Tomb Raider A - The TechnoEgyptians
and the Hidden Empire at the Center of the World
psiko's complete game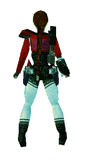 MAIN DOWNLOAD
click Lara to download
(TR-A.exe 359,6 MB)
DOWNLOAD FOR MAC AND PC USER
mac and pc users click here for no-self-extracting version
click to download
(thanks to M.Prager)
DOWNLOAD FOR EXPERT USERS
you should convert MP3 files into WAV files and use WINRAR to uncompress the file
NO LONGER AVAILABLE



DOWNLOAD INFORMATION

I RECOMMEND the use of a DOWNLOAD HELPER to download my Tomb Raider A. I suggest Getright which prevent file transfert errors even in case of a blackout at your home: with it, you can stop the download it and resume it whenever you want, in order to download my game in different moments, even in a week

Webmasters and hosters CANNOT ABSOLUTELY host my game in different format than the one I provided, expecially without audio files. Before to host my TR-A game, you need my explicit permission.






INFORMAZIONI PER IL DOWNLOAD

Per scaricare Tomb Raider A consiglio l'uso di un DOWNLOAD HELPER come Getright per prevenire eventuali errori nel trasferimento del file o in caso di blackout in casa vostra: con questo strumento potrete interrompere il download in qualsiasi momento e riprenderlo successivamente quando vorrete, scaricando il file come vi è più comodo, anche in una settimana

Webmasters e hosters NON POSSONO ASSOLUTAMENTE hostare il mio gioco in un formato differente da quello da me creato, in special modo senza i file audio. Prima di hostare il mio TR-A game è necessario il mio esplicito consenso.
Published by psiko March 24, 2004
entire site coming soon :)

psiko@tin.it