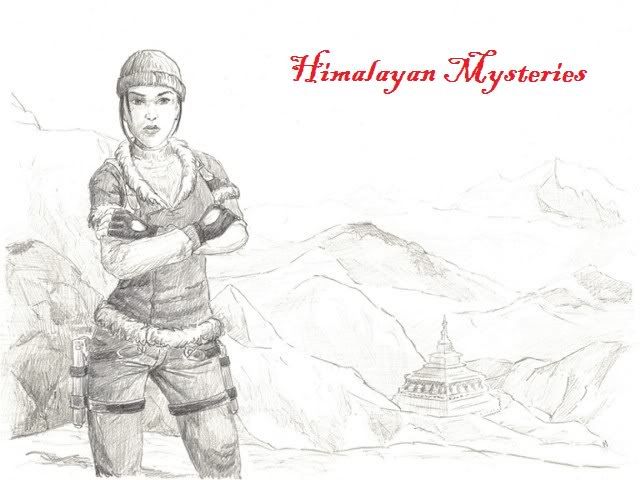 Introduction/Einführung/Introduzione:
English:
Today I can once more present an absolute masterpiece of level building to you. Titak has worked a long time at this mammoth project, and not even in a team project, but really on her own. And now we have an interesting and challenging adventure for Lara available, with wonderful environments, a fascinating story with cut scenes, and also with new elements – all in all one of the best levels to me I have ever played.
So, let me show you what I am talking about…
Deutsch:
Heute kann ich euch einmal mehr ein absolutes Meisterwerk des Levelbaus präsentieren. Titak hat an diesem Mammutprojekt eine lange Zeit gearbeitet, und nicht etwa in einem Team Projekt, sondern wirklich alleine. Und nun haben wir ein interessantes und herausforderndes Abenteuer für Lara vorliegen, mit wunderbaren Umgebungen, einer faszinierenden Geschichte mit Cutszenen, und mit neuen Elementen – alles in allem einer der besten Levels für mich, den ich je gespielt habe.
Also, laßt mich euch zeigen worüber ich spreche…
Screenshots/Bilder/Galleria: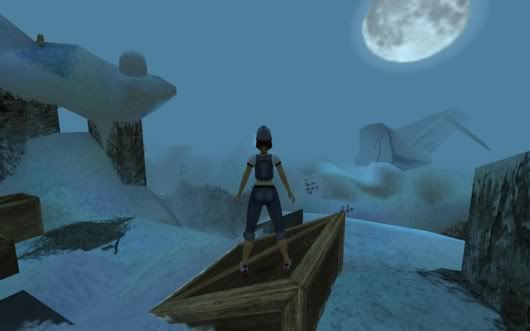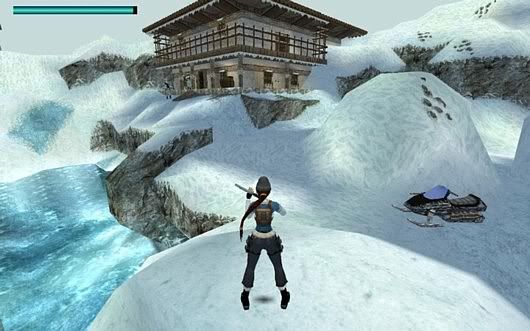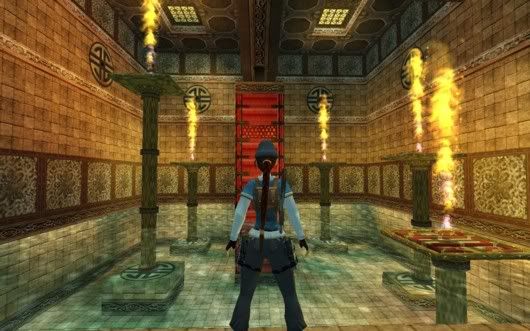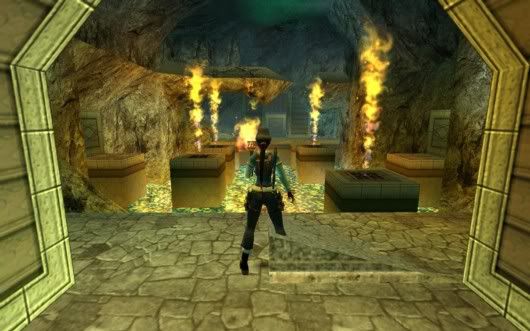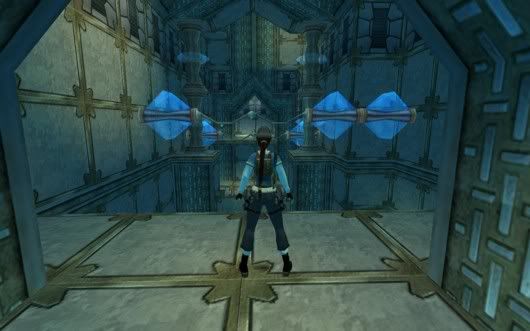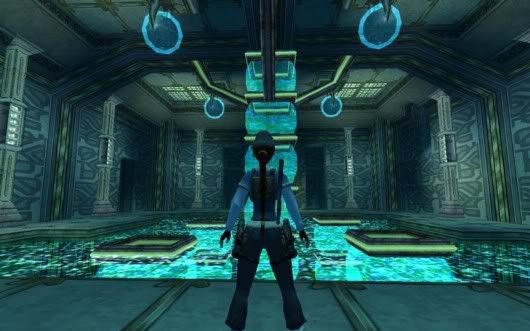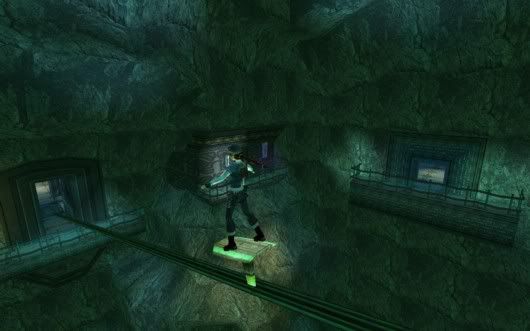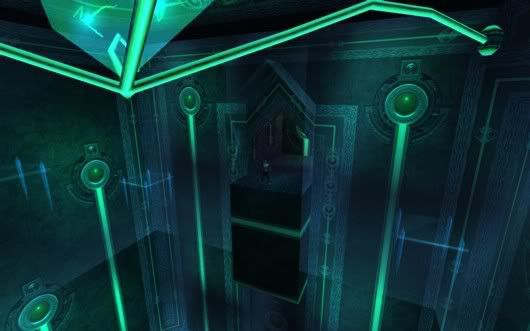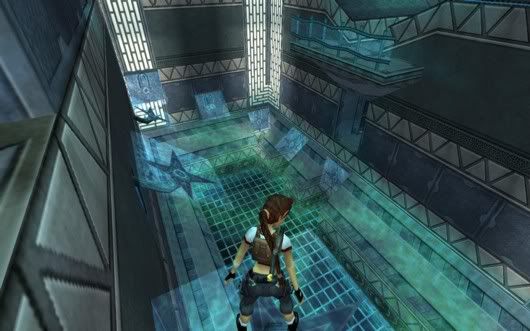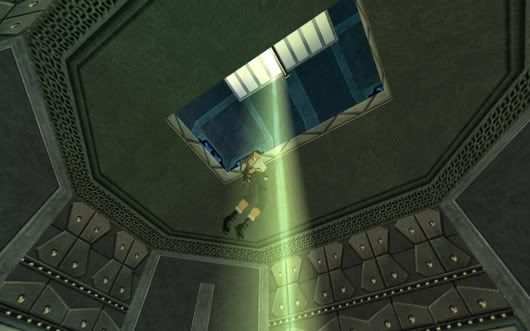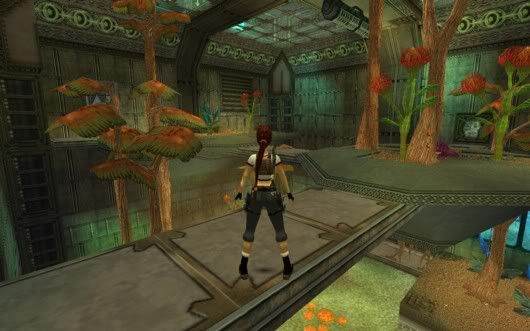 Level Designer/Levelbauer/Autore:
Titak/ Netherlands/Niederlande/Olanda
Author Information/Levelbauer Information/Informazioni sull'autore:
English:
Titak meanwhile means a well known and important name in the TR Customlevels Community. She works with the editor since 2003 and yet has given us a lot of great levels for playing. Before releasing her "Himalayan Mysteries" project finally her biggest success was the contribution at the "Lara at the Movies" team project, where she created her "Stargate" level. But with "Himalayan Mysteries" she now really surpassed this success and all expectations. Also mine.
Titak has also worked in further group projects, at the "Underworld UB level 3" with Richard Lawther, and at the "Underworld UB level 4" with Richard Lawther, trix and Bojrkraider. And those were further evidences of her great talent, which then temporary reached the absolute climax with "Himalayan Mysteries".
Temporary, yes, because the next even bigger masterpiece is waiting yet for us. Since a longer time yet Titak works at another extensive level series, called "Mists of Avalon". What we could read and see so far about simply is only fascinating again, and I would say, this will be the so far life's work for Titak. You can really be curious for...
Deutsch
Titak bdeutet mittlerweile ein wohl bekannter und wichtiger Name in der TR Customlevels Community. Sie arbeitet mit dem Editor seit 2003 und hat uns bereits viele großartige Levels zum spielen beschert. Bevor sie schließlich ihr "Himalayan Mysteries" Projekt veröffentlichte, war ihr größter Erfolg der Beitrag am "Lara at the Movies" Team Projekt, bei dem sie ihren "Stargate" Level baute. Aber mit "Himalayan Mysteries" übertraf sie nun diesen Erfolg und alle Erwartungen. Auch meine.
Titak hat auch in weiteren Gruppenprojekten gearbeitet, am "Underworld UB Level 3" mit Richard Lawther, und am "Underworld UB Level 4" mit Richard Lawther, trix und Bojrkraider. Und dies waren weitere Zeugnisse ihres großen Talents, das dann mit "Himalayan Mysteries" den vorläufigen Höhepunkt erreichte.
Vorläufig, ja, weil das nächste, sogar noch größere Meisterwerk schon auf uns wartet. Schon seit einer längeren Zeit arbeitet Titak an einer weiteren umfangreichen Levelserie, genannt "Mists of Avalon". Was wir bisher darüber lesen und sehen konnten ist einfach nur wieder faszinierend, und ich würde sagen, das wird das bisherige Lebenswerk für Titak sein. Ihr könnt wirklich gespannt darauf sein...
Author Interview/Interview mit Levelbauer/Intervista Autore:
trle.net (English)
Story/Storia:
English:
"About 2500 years ago a giant bolt of fire came falling down from the skies above... Strange beings emerged from the wreckage. Local inhabitants of this desolate mountain region came to worship these beings as gods and and built shrines and temples to honor these beings. The Denboche cult was born."
"Lara Croft, daughter of Lord Hensingly Croft, was raised to be an aristocrat from birth. After attending finishing school at the age of 21, Lara's marriage into wealth had seemed assured, but on her way home from a skiing trip her chartered plane had crashed deep in the heart of the Himalayas. The only survivor, Lara learned how to depend on her wits to stay alive in hostile conditions a world away from her sheltered upbringing. Two weeks later when she walked into the village of Tokakeriby her experiences had had a profound effect on her..."
(This second quote is from the booklet of Tomb Raider 1. (c))
Author Annotation:
This adventure is my interpretation of what happened during those two weeks…
Deutsch:
"Vor etwa 2500 Jahren fiel ein gigantischer Pfeil aus Feuer oben vom Himmel herab...Seltsame Wesen tauchten aus den Trümmern auf. Örtliche Einwohner dieser einsamen Gebirgsregion kamen, um diese Wesen als Götter zu verehren und bauten Schreine und Tempel, um diese Wesen zu ehren. Der Denboche Kult war geboren."
"Lara Croft, Tochter von Lord Hensingly Croft, war erhoben von Geburt an eine Aristokratin zu sein. Nachdem sie mit dem Alter von 21 ihre begleitende Schule beendet hatte, schien Lara's Heirat mit dem Wohlstand gesichert, aber auf ihrem Weg nach Hause von einem Skiausflug war ihr gemietetes Flugzeug tief im Herzen des Himalajas abgestürzt. Die einzige Überlebende, Lara, lernte von ihren Sinnen abhängig zu sein, um in feindlichen Bedingungen zu überleben, in einer Welt entfernt von ihrer beschützten Erziehung. Zwei Wochen später dann, als sie in das Dorf Tokakeriby lief, hatten ihre Erfahrungen einen tief greifenden Einfluß auf sie..."
(Dieses zweite Zitat ist aus der Broschüre von Tomb Raider 1. (c))
Autorr Anmerkung:
Dieses Abenteuer ist meine Interpretation davon, was während dieser zwei Wochen geschah.
Italiano:
"Circa 2500 anni fa un gigantesco lampo di fuoco cadde dal cielo.. strani esseri emersero dal punto dell'impatto. Gli abitanti della regione desolata fra le montagne iniziarono ad adorarli come Dei e costruirono sacrari e templi in loro onore. Il culto di Denboche era nato"
"Lara Croft, figlia di Lord Hensingly Croft, fu cresciuta come un'aristocratica fin dalla nascita. Dopo avere finito le scuole, quando avrebbe raggiunto l'età di 21 anni, un matrimonio in ricchezza ed un'esistenza serena le erano assicurati, ma nel viaggio di ritorno a casa dopo una vacanza passata a sciare, il suo aereo era precipitato nel cuore dell'Himalaya. Unica sopravvissuta al disastro, Lara imparò presto a dover dipendere dal suo ingegno per restare viva in quelle condizioni ostili, in un mondo così diverso e lontano da quello in cui era cresciuta. Due settimane più tardi lei raggiunse il villaggio di Tokakeriby, e l'esperienza che aveva passato aveva avuto un effetto molto profondo su lei..."
Questa avventura è l'interpretazione di Titak di quello che è avvenuto in quelle due settimane..
Levels/Livelli:
Level 1: Crashed!
Level 2: Icy Waters
Level 3: Denboche Monastery
Level 4: Tannhauser Gate
Level 5: Frozen in Time-Settlement
Level 6: Frozen in Time - To the Starship
Level 7: The Yavi'ny Starship - The Beginnings
Level 8: The Yavi'ny Starship – Engineering
Level 9: The Yavi'ny Starship - Hydroponics
Secrets/Segreti:
15
Walkthrough/Soluzione:
trle.net (English)
Release Date/Veröffentlichungsdatum/Data di Rilascio:
Aspidetr.com: 06.02.2008
trle.net: 06.02.2008
Larasevelbase.org: 06.02.2008
Download:
Larasevelbase.org
trle.net
Aspidetr.com
Official/Offizielle/Ufficiale Reviews:
Deutsch
English
Italiano
Size/Größe/Dimensione:
167 MB
Game Period/Spieldauer/Durata D'ascolto:
about/circa 7 - 9 Hours/Stunden/Ore
Levelindex for Titak/Levelindex für Titak/Livello Indice per Titak:
(Download page/Download Seite/Download Pagina)
Larasevelbase.org
trle.net
Aspidetr.com
Degree of Difficulty/Schwierigkeitsgrad/Grado di Difficoltà:
(Easy/normal/difficult - Einfach/normal/schwer - Semplice/normale/difficile)
difficult/schwer/difficile
English:
Well, it was not so easy to decide about the degree of difficulty for this project. This sample also shows the dilemma for many players, especially for those not so trained, if you read another estimation in every review on a site as the Levelbase, for example. There you will find everything from "easy" to "hard". The word "objective" does not play an important role here, because describing a series like that as "easy" even I don't really get into my head then any more. Even I as a trained player partially had much problems, and one shouldn't only think about the own view for ratings. At least this is my opinion, always with the sight at beginning players also.
This is a long journey for Lara and the player, and there are multiple tasks and challenges of all kind to be solved. New ones as the deadly water, where Lara dies if she stays in it too long, difficult jump combinations and also short timeruns, of course. For my opinion not well trained and beginning players will be overcharged again and again. I am not a beginner myself, but I also had trouble with the levels the first time, as I still was a tester for Titak. Especially the high room with the ladders and knife traps on the way up was a task where I needed much trying for solving in the end without foreign savegame. Especially for there are jumps with banana curves…
For me the jumps were more difficult in this game than the timeruns. Of course they also have been a challenge, and sometimes time to succeed was really short. For example in the tower with the transparent, moving platforms – where you have to make timed jumps to get to the highest destination. Or the needed key in the fire within the monastery, it will be up to you how difficult this timerun is, depending on your preparations.
There are a lot more of challenges like that in those levels, and this justifies a result as a "hard" level. But for the beginning players – you should try this masterpiece though, for otherwise missing something really unique. If you can't do tasks on your own, look for help and savegames in forums! Then you also can experience this wonderful "Himalayan Mysteries" project…
Annotation:
I have to make this annotation, because of some elements in this level series, I had problems with. Of course I also add this is a personal opinion, other players may not have problems with those elements and even like them, for opinions are different.
What I am talking about is the new element of deadly water, so the life energy of Lara lowers as long as she is in the water. This challenge has to been faced in several of those levels and can not been avoided.
Of course we still know a feature like that from the original TR 3 game, or also from other games. But here is a difference, as I also talked with Titak about. So TREP and the NGLE allow to create such new features for levels, but though there are limitations. And here it means you loose your life energy with no chance to get it filled again after leaving the water, as it was in TR 3 for example. This feature here is a "one way street", and this means you have no chance to avoid medipacks here, as I always try.
Of course, this is personal, as I said, but this is my special intention, to succeed levels with as few medipacks used as possible.
It was not possible to me here. With this new feature I was forced to use medipacks, and this is what I don't like here. It has nothing to do with the level and how great it is, but only with the feature itself.
So, players who also look for their medipacks as I do should know about this fact…
Deutsch:
Nun, es war nicht ganz einfach über den Schwierigkeitsgrad für dieses Projekt zu entscheiden. Dieses Beispiel zeigt auch das Dilemma für viele Spieler, besonders die nicht so geübten, wenn man z. B. auf einer Seite wie der Levelbase in jedem Review eine andere Einschätzung bekommt. Da ist von "leicht" bis "hart" alles vertreten. Das Wort "objektiv" hat hier keinen sehr hohen Stellenwert, denn so ein Werk als "leicht" zu bezeichnen geht mir dann doch nicht mehr in den Kopf. Selbst ich als geübter Spieler hatte teilweise arge Probleme, und man sollte bei Bewertungen nicht nur an die eigene Sicht denken. Das ist jedenfalls meine Meinung, immer mit Blick bis hin zu Anfängern.
Das ist eine längere Reise für Lara und den Spieler, und es gilt vielfältige Aufgaben und Herausforderungen aller Art zu lösen. Neue, wie das tödliche Wasser, wo Lara stirbt, wenn sie zu lange drin bleibt, schwierige Sprungkombinationen und natürlich auch knappe Timeruns. Nach meiner Meinung werden nicht geübte Spieler und Anfänger immer wieder überfordert sein. Ich bin selbst kein Anfänger, aber ich hatte beim ersten mal auch Probleme mit den Levels, als ich noch ein Tester für Titak war. Speziell der hohe Raum mit den Leitern und Messerfallen auf dem Weg nach oben, war eine Aufgabe, wo ich viele Versuche benötigte, um es am Ende ohne fremdes Savegame zu schaffen. Vor allem, weil es da Sprünge mit Bananenkurven gibt…
Für mich waren die Sprünge in diesem Spiel schwieriger als die Timeruns. Natürlich waren die auch eine Herausforderung, und manchmal war die Zeit, um erfolgreich zu sein wirklich knapp. Zum Beispiel im Turm mit den transparenten, sich bewegenden Plattformen – wo man Zeitsprünge machen muß, um zum höchsten Ziel zu gelangen. Oder der benötigte Schlüssel im Feuer innerhalb des Klosters, es liegt an euch wie schwierig dieser Timerun ist, abhängig von euren Vorbereitungen.
Es gibt eine Menge mehr an Herausforderungen wie diese in den Levels, und das rechtfertigt ein Ergebnis als "schwerer" Level. Aber für Anfänger – ihr solltet dieses Meisterwerk trotzdem versuchen, weil ihr anderenfalls etwas einmaliges verpaßt. Wenn ihr Aufgaben nicht selbst meistern könnt, schaut nach Hilfe und Savegames in Foren! Dann könnt ihr dieses wunderbare "Himalayan Mysteries" Projekt selbst erleben…
Anmerkung:
Ich muß diese Anmerkung machen, aufgrund einer Aufgabe in dieser Levelserie, mit der ich Probleme hatte. Natürlich füge ich hinzu, daß dies eine persönliche Meinung ist, andere Spieler mögen mit dieser Aufgabe keine Probleme haben und sie sogar mögen, da Meinungen verschieden sind.
Worüber ich spreche ist das neue Element des tödlichen Wassers, wo die Lebensenergie von Lara sinkt, solange sie sich im Wasser befindet. Diese Herausforderung muß in mehreren dieser Levels gemeistert und kann nicht vermieden werden.
Natürlich kennen wir ein Element wie dieses noch aus dem original TR 3 Spiel, oder auch aus anderen Spielen. Aber hier gibt es einen Unterschied, wie ich auch mit Titak darüber sprach. Denn TREP und der NGLE erlauben es solch einen neuen Zusatz für Levels zu erschaffen, aber dennoch gibt es Begrenzungen. Und hier bedeutet es, daß man Lebensenergie verliert, ohne die Chance, daß sich diese wieder füllt nach dem Verlassen des Wassers, wie es zum Beispiel in TR 3 der Fall gewesen ist. Das Element hier ist eine "Einbahnstraße", und das bedeutet, daß man hier keine Chance hat Medipacks zu vermeiden, wie ich es immer versuche.
Natürlich, das ist persönlich, wie ich sagte, aber das ist meine spezielle Intention, Levels mit so wenig Medipacks wie möglich abzuschließen.
Es war mir hier nicht möglich. Mit diesem neuen Zusatz war ich gezwungen Medipacks zu benützen, und das ist es, was ich hier nicht mag. Es hat nichts mit dem Level zu tun und wie toll er ist, nur mit dem Element selbst.
Daher, Spieler, die auch auf ihre Medipacks achten wie ich sollten über diese Tatsache bescheid wissen…
Detailed/detailliert/preciso:
Puzzles/Rätsel/Enigmi:
English:
A lot of puzzles wait for the players to be solved during this intensive level series. Of course we have traditional puzzles as with moveable objects for several times. And we have to collect a lot of needed items, keys and more, sometimes hidden very well. But there are also unusual puzzles, as with those balls hanging under a ceiling. Until finding out what to do here – and how to do it. Great!
And then the secrets. In this level project, this is something whole special to search for them, and it is worth to find them all. Because finding all secrets means we can get access at the end of certain levels to further special secrets. For more information read the "Secrets Guide" Titak included into her level file.
Deutsch:
Eine Menge Rätsel erwarten den Spieler, um gelöst zu werden, während dieser intensiven Levelserie. Natürlich haben wir einige male traditionelle Rätsel wie mit verschiebbaren Objekten. Und wir müssen eine Menge benötigter Gegenstände sammeln, Schlüssel und mehr, manchmal sehr gut versteckt. Aber es gibt auch ungewöhnliche Rätsel, wie mit diesen unter einer Decke hängenden Bällen. Bis man herausfindet, was hier zu tun ist – und auf welche Art. Toll!
Und dann die Secrets. In diesem Levelprojekt ist es etwas ganz spezielles danach zu suchen, und wert sie alle zu finden. Denn wenn man sie alle entdeckt bedeutet das, daß wir am Ende bestimmter Levels Zugang zu weiteren speziellen Secrets bekommen können. Für mehr Informationen lest ihr den "Secret Führer", den Titak in ihre Leveldatei integriert hat.
Traps/Fallen/Trappole:
English:
Traps are a big point in this project, and you really will encounter all possible kinds of them. So there are traps with knifes, boulders, fire, icicles, spikes and more. Also those traps sometimes are combined with timed tasks, great challenges for trained players, but certainly overcharging beginners, for my opinion.
Deutsch:
Fallen sind ein großer Punkt in diesem Projekt, und ihr werdet wirklich allen denkbaren Arten davon begegnen. So gibt es Fallen mit Messern, Kugeln, Feuer, Eiszapfen, Stacheln und mehr. Außerdem sind diese Fallen manchmal mit getimten Aufgaben kombiniert, große Herausforderungen für trainierte Spieler, die aber Anfänger meiner Meinung nach überfordern.
Enemies/Gegner/Nemici:
English:
As enemies we have guards, which are very trigger-happy, and sometimes also standing at really vulnerable points, what means Lara can not succeed without taking damage. So for example she is yet being hit when climbing up a ladder, or stepping out of a door, during the soldiers shoot at her from above, standing on a higher bridge. And more than one time Lara has to deal with more than only one guard.
In the later level this point changes. Now she has to deal with flying probes, attacking with energy beams or making damage when hitting her in a close combat. But here it is up to the abilities of the player, if Lara gets damage or not, with the soldiers damage is often unavoidable.
But however, all in all the enemies are not a point for causing too much trouble, especially if medipacks are not a point for looking at. You will find enough in the levels, so everybody can succeed here.
Deutsch:
Als Feinde haben wir Wachen, die sehr schießfreudig sind, und die manchmal auch an sehr verwundbaren Punkten stehen, was bedeutet, daß es Lara nicht ohne Schaden zu nehmen gegen sie schaffen kann. So wird sie zum Beispiel schon getroffen, während sie eine Leiter hochklettert, oder wenn sie aus einer Tür heraustritt, während Soldaten sie von oben beschießen, auf einer höheren Brücke stehend. Und mehr als einmal muß es Lara mit mehr als einer Wache gleichzeitig aufnehmen.
Im späteren Levelverlauf ändert sich das. Nun muß sie sich mit fliegenden Drohnen auseinandersetzen, die mit Energiestrahlen angreifen, oder die im Nahkampf schaden bei Berührung anrichten. Aber hier liegt es an den Fähigkeiten des Spielers, ob Lara Schaden nimmt oder nicht, mit den Soldaten ist Schaden oft nicht zu vermeiden.
Aber wie auch immer, alles in allem sind die Feinde kein Punkt, um zu viele Probleme zu schaffen, besonders wenn Medipacks nicht etwas sind, worauf man achtet. Ihr werdet genügend davon in den Levels finden, so daß hier jeder erfolgreich sein kann.
Sound-Music/Sound-Musik/Musiche:
English:
As in the most Customlevels we also can find classic TR 4 music and sound within this level, but those tracks make up the minority. Titak has used a lot of new music tracks and sound effects, and they also always have been chosen in a very appropriate way, for creating an excellent atmosphere throughout the whole game. I have experienced an atmosphere like this not very often, always exciting and fascinating, especially combined with the fantastic optic, see the point below.
Deutsch:
Wie in den meisten Customlevels können wir auch hier klassische TR 4 Musik- und Soundstücke in diesem Level finden, aber diese title sind in der Minderheit. Titak hat eine Menge neuer Musiktitel und Soundeffekte benützt, und diese wurden auch immer auf eine sehr passende Weise eingesetzt, um eine exzellente Atmosphäre durch das gesamte Spiel hindurch zu erschaffen. Ich habe eine Atmosphäre wie diese nicht so oft erlebt, immer aufregend und faszinierend, vor allem kombiniert mit der fantastischen Optik, wie es der nächste Punkt besagt.
Graphics/Grafik/Grafica:
English:
Well, what can I say here? Only one thing – perfect to me! All elements, the textures, lighting, objects, environments, they are only wonderful and very changing. We can see how much work and love Titak invested into her so far biggest project ever, and she also created a lot of new things.
We can find new objects and enemies in this level, and we have intensive cut scenes, almost like in a movie. In addition we also have new movements and challenges, as with the swinging poles in the space ship, or even with some movements by Lara herself – here Titak worked together with GeckoKid, to make all those changes possible. And the efforts were most successful, as we can see.
So, a whole new world for Lara, and for the player to discover it, with all the great details. Nothing less than a masterpiece to me…
Deutsch:
Nun, was kann ich hier sagen? Nur eines – für mich perfekt! Alle Elemente, Texturen, Beleuchtung, Objekte, Umgebungen, das alles ist wunderbar und sehr abwechslungsreich geraten. Wir können sehen, wie viel Arbeit und Liebe Titak in ihr bisher größtes Projekt gesteckt hat, und sie erbaute auch viele neue Dinge.
Wir können neue Objekte und Feinde in diesem Level entdecken, und wir haben ausgedehnte Cutszenen, beinahe wie in einem Film. Zusätzlich gibt es neue Bewegungen und Herausforderungen, wie mit den Schwungstangen im Raumschiff, oder sogar mit einigen Bewegungen von Lara selbst – hier hat Titak mit Geckokid zusammengearbeitet, um all diese Veränderungen möglich zu machen. Und die Bemühungen waren absolut erfolgreich, wie wir sehen können.
Also, eine ganz neue Welt für Lara, und für den Spieler, diese zu entdecken, mit all den tollen Details. –nicht weniger als ein Meisterwerk für mich…
Conclusion/Fazit/Conclusione:
English:
Well, as I told before, I have played this level series twice yet. First as a tester for Titak, and now the final project after releasing. And this won't be the last time, so much is for sure. This is a "must-absolutely-play-again-level" to me!
Titak has created a masterpiece, and whole on her own. All elements matches so well, and the levels are worth an extensive exploration, to discover all details of the great work Titak has released for us.
We can find a lot of new elements in those levels, from textures and music until new movements or features for Lara. Also there are some really great cut-scenes, continuing the main story, and all in all making me feel to be in a real official full game, but not in a Customlevel. Again and again it is incredible what level builders can do, how they enlarge the limits of creating levels and setting new standards.
So, nothing more to say here than this: perfect! If textures, lighting, objects, movements, music – whatever, I can not imagine any better.
One of my favourite level projects now…
Deutsch:
Nun, wie ich zuvor gesagt habe, ich habe diese Levelserie schon zweimal gespielt. Zuerst als ein Tester für Titak, und nun das finale Projekt nach der Veröffentlichung. Und das wird nicht das letzte mal gewesen sein, so viel ist sicher. Für mich ist das einfach ein "muß-ich-auf-jeden-Fall-wieder-spielen" Level!
Titak hat ein Meisterwerk erschaffen, und ganz alleine. Alle Elemente passen so gut zusammen, und die Levels sind einer intensiven Erforschung wert, um alle Details dieser großartigen Arbeit zu entdecken, die Titak für uns veröffentlicht hat.
Wir können eine Menge neuer Elemente in diesen Levels finden, von Texturen und Musik bis zu neuen Bewegungen oder Möglichkeiten für Lara. Auch gibt es einige wirklich tolle Cutszenen, welche die Hauptgeschichte fortführen, und was alles in allem das Gefühl vermittelt in einem offiziellen Vollpreisspiel zu sein, und nicht in einem Customlevel. Wieder und wieder ist es unglaublich, was Levelbauer erreichen können, wie sie die Grenzen des Levelbaus erweitern und neue Standards setzen.
Daher, mehr gibt es hier nicht mehr zu sagen als dies: perfekt! Ob Texturen, Beleuchtung, Objekte, Bewegungen, Musik – was auch immer, ich kann es mir absolut nicht besser vorstellen.
Eines meiner Lieblingslevelprojekte nun...
My Statistics/Meine Statistik/Le mie Statistiche: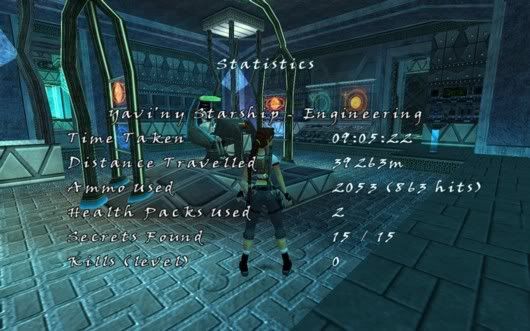 ---