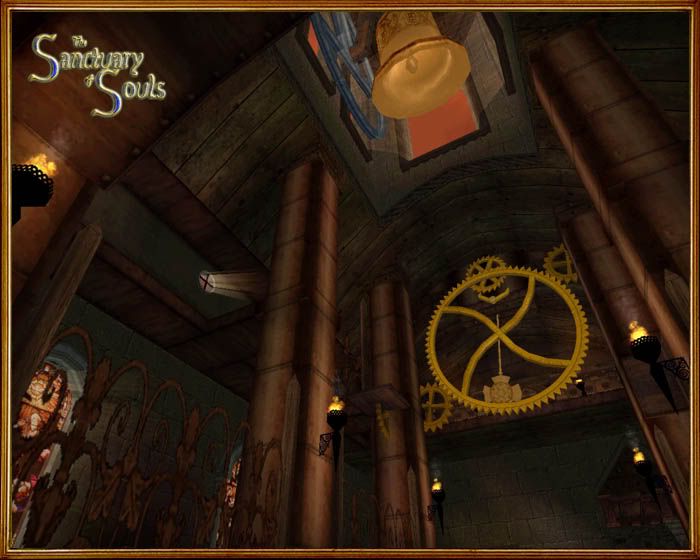 Introduction/Einführung/Introduzione:
English:
Well, let me ask some questions first here. Do you like the levels of Piega? Have you played the demo of "Sanctuary of Souls"? And do you belong to those players who waited for the full version of this masterpiece since many years? If you answer all those questions with "yes", then you are on the same road like me now, the road of big sadness, after the project was cancelled and Piega announced his exit of the work with Tomb Raider. And I have to say, for me it is even more sad, as I had the honour to know more about this project then most of the other players in the community.
Well, I knew Piega as a very kind person, and because of our contact he also even became a member of my own little forum. And then Piega chose my forum as the new area of developing and testing his project, with a small chosen group of testers. The honour for us was to learn about much more then the small demo, which is still available at the big Tomb Raider sites today.
I can tell you, more levels than this one have been completed for this project, and we beta tested them in the secret testing area. And all I can tell you about those levels, now certainly never to be released, they were only so fascinating.
But well, it's over now. Piega is gone, one more great name of masters in the level designing community, and we must accept his decision. Life changes things so often, but not to the best for us players, if we loose such brilliant level designers therefore...
Deutsch:
Nun, laßt mich hier zuerst einige Fragen stellen. Mögt ihr die Levels von Piega? Habt ihr die Demo zu "Sanctuary of Souls" gespielt? Und gehört ihr zu jenen Spielern, welche auf die Vollversion zu diesem Meisterwerk seit vielen Jahren gewartet haben? Wenn ihr all diese Fragen mit "ja" beantwortet, dann befindet ihr euch jetzt auf der selben Straße wie ich, der Straße großer Traurigkeit, nachdem das Projekt eingestellt wurde und Piega einen Ausstieg aus der Tomb Raider Arbeit bekanntgegeben hat. Und ich muß sagen, für mich ist es sogar noch trauriger, da mir die Ehre zuteil wurde mehr über das Projekt zu wissen als die meisten Spieler in der Community.
Tja, ich kannte Piega als eine sehr freundliche Person, und aufgrund unseres Kontaktes wurde er sogar ein Mitglied in meinem kleinen Forum. Und dann wählte Piega mein Forum als den Ort der Entwicklung und des Testens für sein Projekt, mit einer kleinen Gruppe von ausgewählten Testern. Die Ehre für uns war es darüber viel mehr zu erfahren als die kleine Demo, die heute noch auf den großen Tomb Raider Seiten verfügbar ist.
Ich kann euch sagen, mehr Levels als dieser waren für das Projekt komplettiert, und wir haben sie in einem versteckten Bereich Beta getestet. Und alles, was ich euch zu diesen Levels sagen kann, die nun sicherlich nie mehr veröffentlicht werden, ist, daß sie einfach nur so faszinierend gewesen sind.
Aber nun, es ist vorbei. Piega ist gegangen, ein weiterer bedeutender Name von Meistern in der Levelbau Community, und wir müssen seine Entscheidung akzeptieren. Das Leben ändert Dinge so oft, aber nicht zum Besten für uns Spieler, wenn wir solch brillante Levelbauer dadurch verlieren...
Screenshots/Bilder/Galleria:
Click on the pictures to magnify them/Bilder anklicken zum vergrößern/Clicca sulle immagini per ingrandirle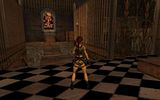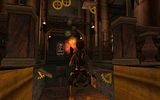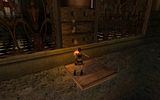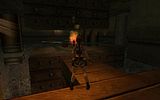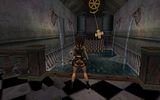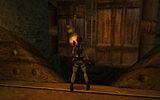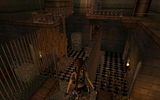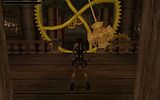 Level Designer/Levelbauer/Autore:
Piega /Netherlands/Niederlande/Olanda

Author Information/Levelbauer Information/Informazioni sull'autore:
English:
Piega created Tomb Raider levels since the early days of the level editor. Yet his premier level, "Catacomb" Towers, got a great rating at trle, and every other level following never got a rating beyond 9. And of course this does mean something, for Piega was not only any level designer to me. He was an artist with the level editor.
I am no level builder myself, of course, but for I am playing Customlevels many years meanwhile I have really seen so much great things within them yet. And though, playing the Piega levels is something whole special, levels with such a wonderful atmosphere, levels with incredible, wondrous worlds, and things never to have see before in Customlevels. That was Piega.
Lastly he was working at his life project since a long time, "The sanctuaries of Souls". And I was whole sure this would get a masterpiece – I could hardly wait to play it. And I hoped Piega would still stay in the Community for a long time - a dream which cracked now. Piega has ceased the work, at his dream-project, and with Tomb Raider at all, the master has left us. This announcement was one of my saddest days in all the time with Tomb Raider…
Deutsch
Piega baute Levels seit den frühen Tagen des Level Editors. Schon sein Debüt Level" Catacomb Towers", bekam auf trle eine tolle Wertung, und jeder andere Level, der folgte, lag in der Wertung nie unter einer 9. Und natürlich bedeutet das etwas, weil Piega für mich nicht nur irgendein Levelbauer war. Er war ein Künstler mit dem Level Editor.
Ich bin selbst natürlich kein Levelbauer, aber ich spiele seit vielen Jahren Customlevels und habe dabei mittlerweile wirklich so viele großartige Dinge gesehen. Und dennoch, die Piega Levels zu spielen ist etwas ganz spezielles, Levels mit einer so wunderbaren Atmosphäre, Levels mit unglaublichen, einmaligen Welten, und mit Dingen, die man nie zuvor in Customlevels gesehen hat. Das war Piega.
Zuletzt arbeitete er eine lange Zeit an seinem Lebensprojekt, "The sanctuaries of Souls". Und ich war mir wie viele andere Spieler ganz sicher, daß dies ein Meisterwerk werden würde – ich konnte nur schwerlich abwarten es zu spielen. Und ich hoffte auch, daß Piega der Community noch für eine lange Zeit erhalten bliebe - ein Traum, der nun geplatzt ist. Piega hat die Arbeit eingestellt, an seinem Traumprojekt, und für Tomb Raider überhaupt, der Meister hat uns verlassen. Diese Ankündigung war einer meiner traurigsten Tage in all der Zeit mit Tomb Raider…
Author Interview/Interview mit Levelbauer/Intervista Autore:
trle.net (English)
Story/Storia:
/
Levels/Livelli:
Clockwork Cathedral
Full version/Vollversion/tutto versione
Level 1: The Sanctuary of Light
Level 2: The Graveyard
Level 3: The Magical Garden
Level 4: The labyrinth of Stairs
Level 5: The Clockwork Cathedral
Level 6: The Clockwork Towers
Level 7: The Maze of Mirrors
Level 8: The Hall of Trofies
Level 9: The Sanctuary of Souls
and...?
Annotation/Anmerkung/Annotazione:
English
Those were the planned levels by Piega for the full version. You may imagine how extensive this project would have been in the end...
Deutsch
Dieses waren die geplanten Levels von Piega für die Vollversion. Ihr mögt euch vorstellen, wie umfangreich dieses Projekt am Ende gewesen wäre...
Secrets/Segreti:
1
Walkthrough/Soluzione:
trle.net (English)
Release Date/Veröffentlichungsdatum/Data di Rilascio:
Aspidetr.com: 22.08.2005
trle.net: 22.08.2005
Larasevelbase.org: 22.08.2005
Download:
Larasevelbase.org
trle.net
Aspidetr.com
Official/Offizielle/Ufficiale Reviews:
Deutsch
English
Italiano
Size/Größe/Dimensione:
12 MB
Game Period/Spieldauer/Durata D'ascolto:
about/circa 30 - 60 Minutes/Minuten/Minuti
Levelindex for Piega/Levelindex für Piega/Livello Indice per Piega:
(Download page/Download Seite/Download Pagina)
Larasevelbase.org
trle.net
Aspidetr.com
Degree of Difficulty/Schwierigkeitsgrad/Grado di Difficoltà:
(Easy/normal/difficult - Einfach/normal/schwer - Semplice/normale/difficile)
difficult/schwer/difficile
English:
There are several passages, which are really very difficult to get through, yet in this short demo. I had so much trouble with the trapdoor time run, because there was a notice how to get through which I couldn't find in my first try. But even with getting this notice, it doesn't really make this timed jumping task much easier. And it won't stay the only challenge of this kind, so you may yet get an impression, that the whole game would have been a real challenge, even for trained players.
And of course I remember the difficult jumps over different platforms near the end, where one keeps sinking and raising all the time, with a clock pendulum as a further trap in your way. So we already can see, this game would not have been suitable for beginning players at all, but they really will miss something very great in this demo yet. And perhaps all possible frustrations will though be worth the try, for what players will get and see in the level. And of course there is always the possibility of getting help by other players in forums, also with savegames.
So, this Demo may be a good chance for all players, unfortunately except beginners, to try and see what they can reach yet in this demo. And it was a good training to be prepared for the whole game, which would have been a must-play level, no doubt. But as we know now, it seems to never be released any more.
Deutsch:
Es gibt einige Passagen, die wirklich sehr schwierig sind, um hindurchzukommen, bereits in dieser kleinen Demo. Ich hatte mit dem Falltüren-Zeitrennen so viel Schwierigkeiten, weil es eine Notiz gab, wie es zu meistern ist, aber ich konnte sie in meinem ersten Versuch nicht finden. Aber auch wenn man sie bekommt macht das die getimte Sprungaufgabe nicht leichter. Und es wird auch nicht die einzige Herausforderung dieser Art bleiben, so daß ihr schon einen Eindruck davon bekommen mögt, daß das ganze Spiel eine wirkliche Herausforderung geworden wäre, selbst für geübte Spieler.
Und natürlich erinnere ich mich an die schwierigen Sprünge über verschiedene Plattformen nahe dem Ende, wo eine die ganze Zeit fällt und hochklappt, mit einem Uhrenpendel als weitere Falle in eurem Weg. So können wir bereits sehen, daß dieses Spiel für Anfänger absolut nicht geeignet gewesen wäre, aber sie werden bereits mit dieser Demo etwas verpassen. Und vielleicht werden alle möglichen Frustrationen den Versuch doch wert sein, dafür, was Spieler in diesem Level sehen und bekommen werden. Und natürlich gibt es immer die Möglichkeit die Hilfe anderer Spieler in Foren zu erhalten, auch in Form von Savegames.
Daher, diese Demo mag für alle Spieler eine gute Chance sein, leider ausgenommen Anfänger, zu probieren und zu sehen, was sie in dieser Demo bereits erreichen können. Und es war ein gutes Training, um für das ganze Spiel bereit zu sein, das ohne Zweifel ein "muß" Spiel geworden wäre. Aber wie wir jetzt wissen wird es wohl niemals mehr veröffentlicht werden.
Detailed/detailliert/preciso:
Puzzles/Rätsel/Enigmi:
English:
Well, of course there are challenging puzzles in this Demo, even if they are not the main aspect here. But you can not simply run through the level, you must find your ways and items to continue. More than one time you stand in front of a grid, seeing where to go, what to do, or what to take behind - but how can you reach this place? Find it out yourself in this impressing level.
Deutsch:
Nun, natürlich gibt es in dieser Demo herausfordernde Rätsel, auch wenn sie hier nicht der Hauptaspekt sind. Aber ihr könnt nicht einfach durch den Level rennen, ihr müßt eure Wege und Gegenstände finden, um weiterzukommen. Mehr als einmal steht ihr vor einem Gitter, wo ihr dahinter seht, wohin es geht, was zu tun oder zu bekommen ist - aber wir könnt ihr diesen Ort erreichen? Findet es in diesem beeindruckenden Level selbst heraus.
Traps/Fallen/Trappole:
English:
You have read the part about the degree of difficulty yet, there you already can find out about the most difficult traps, combined with timed tasks in this demo. And the further traps and challenges, for example with knifes or spikes, often also are a matter of timing in addition, and they will keep you busy all through this demo. Sadly those traps will also cause damage more than one time, damage you can't avoid. To get through here without any medipack will be a challenge itself yet. But it is possible.
Deutsch:
Ihr habt den Teil mit dem Schwierigkeitsgrad bereits gelesen, da konntet ihr schon etwas über die schwierigsten Fallen erfahren, kombiniert mit 'Zeitaufgaben in dieser Demo. Und die weiteren Fallen und Herausforderungen, zum Beispiel mit Messern und Stacheln, sind oft auch zusätzlich eine Sache des Timings, und sie werden euch durch diese ganze Demo beschäftigt halten. Leider werden diese Fallen auch mehr als einmal Schaden verursachen, Schaden, den man nicht vermeiden kann. Hier ohne Medipack durchzukommen wird schon für sich eine Herausforderung sein. Aber es ist möglich.
Enemies/Gegner/Nemici:
English:
There were not many enemies here, only a few spiders, little and big ones, but no problem for the right weapons. The only more difficult point for people who want to avoid medipacks is the narrow room with two big spiders appearing at once, but there is a way to avoid and kill them without getting poisoned.
Deutsch:
Es gibt hier nicht viele Feinde, nur ein paar Spinnen, kleine und große, aber kein Problem für die richtigen Waffen. Der einzig schwierigere Punkt für Leute, die Medipacks vermeiden wollen, ist der enge Raum, wo zwei große Spinnen auf einmal auftauchen, aber es gibt einen Weg ihnen auszuweichen und sie zu töten ohne vergiftet zu werden.
Sound-Music/Sound-Musik/Musiche:
English:
There are only three music tracks in this small demo, known and taken from the original game, but very suitable for this demo. And in addition we have great sound effects around, supporting the atmosphere very well.
Deutsch:
Es gibt in dieser kleinen Demo nur drei Musikstücke, bekannt und verwendet aus dem Originalspiel, aber sehr passend für diese Demo. Und dazu haben wir tolle Soundeffekte ringsum, welche die Atmosphäre sehr gut unterstützen.
Graphics/Grafik/Grafica:
English:
This is really the most fascinating aspect in the small demo. You can see all the talent of Piega here again, who can get all from the editor and tools what is possible, and beyond. We only play in closed rooms in the demo, but those rooms, with all their textures, details, objects and lighting, are only perfect. I was so amazed again and again, and certainly not the only one. But though, if you have seen all rooms in this demo, you have seen nothing regarding the whole game. And now you sadly also never will, as it seems...
Deutsch:
Dies ist wirklich der faszinierendste Aspekt in der kleinen Demo. Ihr könnt hier wiederum das ganze Talent von Piega sehen, der aus dem Editor und den Tools alles herausholen kann, was möglich ist, und darüber hinaus. Wir spielen in dieser Demo nur in geschlossenen Räumen, aber diese Räume, mit all ihren Texturen, Details, Objekten und Beleuchtung, sind einfach nur perfekt. Ich war wieder und wieder so erstaunt, und sicherlich nicht der einzige. Aber dennoch, wenn ihr alle Räume in dieser Demo gesehen habt, habt ihr, das gesamte Spiel betreffend, nichts gesehen. Und nun werdet ihr das leider auch niemals, wie es scheint...
Conclusion/Fazit/Conclusione:
English:
Already in this little demo we can see what we could have expected of the whole game. And I know it would have been fascinating. From my experiences of all seen and tested material I know Piega would have created one of the most exciting and wonderful games for Tomb Raider Customlevels here, we had ever experienced, and I can't tell what it means to me, that this project has died now. At least it has been put on ice for an indefinite period of time. But my hopes to ever play it once have died.
For the graphic and atmosphere, as well as the challenges, this Demo was already perfect to me, and I could see how much work and love for details Piega contributed here. But of course, as we know him, we would have expected nothing less.
So, I can still only say one thing. Load the Demo, enjoy the magnificent atmosphere and all details, face the challenges and see it all as a legacy from Piega - with the thought to most likely expect nothing more to come in the future…
Deutsch:
Schon in dieser kleine Demo können wir sehen, was wir vom ganzen Spiel hätten erwarten können. Und ich weiß, es wäre faszinierend geworden. Von meinen Erfahrungen mit allem gesehenen und getesteten Material aus weiß ich, daß Piega hier eines der aufregendsten und wunderbarsten Spiele für Tomb Raider Customlevels geschaffen hätte, das wir je erlebt hätten, und ich kann nicht sagen, was es für mich bedeutet, daß dieses Projekt nun gestorben ist. Zumindest wurde es für unbestimmte Zeit auf Eis gelegt. Aber meine Hoffnungen es zu spielen sind erst mal gestorben.
Was die Grafik und Atmosphäre, genauso wie die Herausforderungen, betrifft, war schon diese Demo für mich perfekt, und ich konnte sehen, wie viel Arbeit und Liebe für Details Piega hier eingebracht hat. Aber natürlich, so wie wir ihn kennen, würden wir auch nicht weniger erwartet haben.
So kann ich nur noch eines sagen. Ladet die Demo, genießt die großartige Atmosphäre und alle Details, stellt euch den Herausforderungen und seht es alles als ein Vermächtnis von Piega - mit dem Gedanken in der Zukunft höchstwahrscheinlich nichts weiteres mehr zu erwarten...
My Statistics/Meine Statistik/Le mie Statistiche: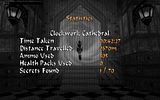 Annotation/Anmerkung/Annotazione:
English:
Here I want to add some further screenshots, Piega has released until he cancelled the project. They will always remember us about what would still have come, and what we probably never will play any more...
Deutsch:
Hier will ich einige weitere Bilder hinzufügen, die Piega veröffentlicht hat, bevor er das Projekt einstellte. 'Sie werden uns immer daran erinnern, was noch gekommen wäre, und was wir wahrscheinlich nie mehr spielen werden...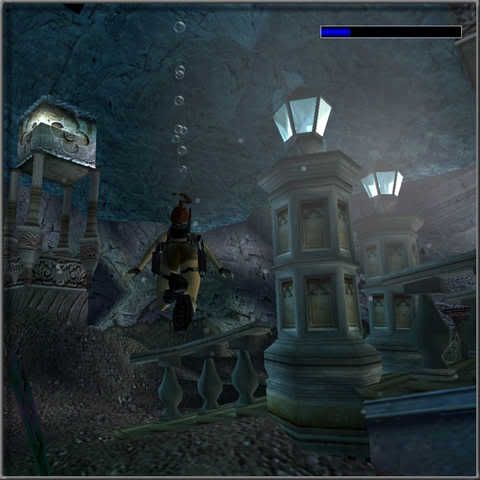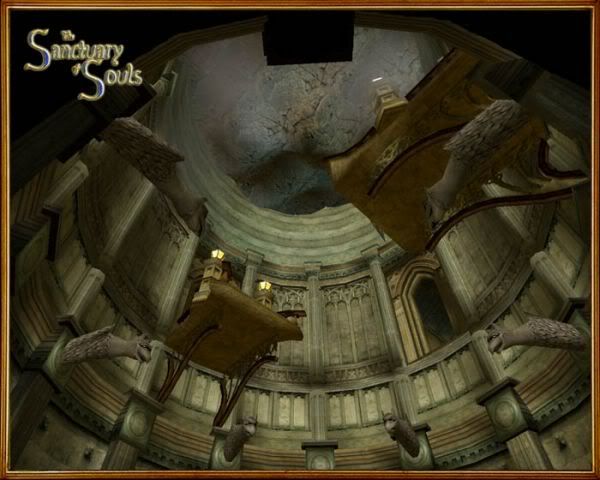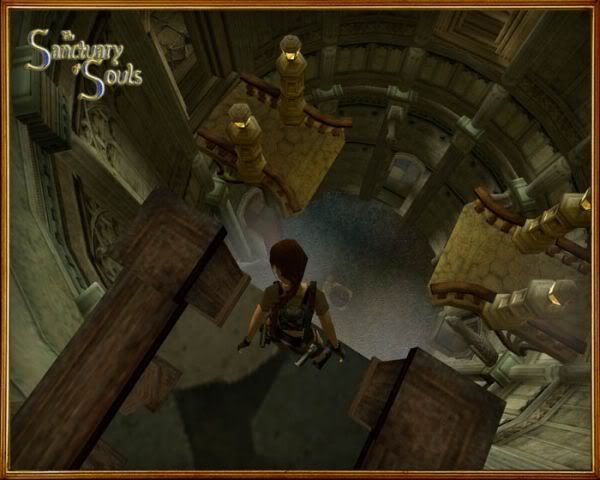 Click on the pictures to magnify them/Bilder anklicken zum vergrößern/Clicca sulle immagini per ingrandirle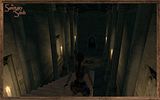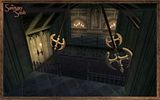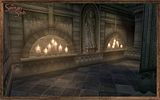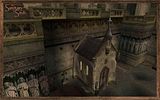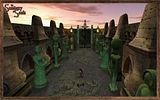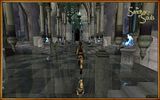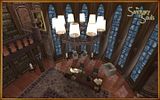 And here you can see two further statistics, two levels tested by me in the Beta testing time, beyond the demo level...
Und hier könnt ihr zwei weitere Statistiken sehen, zwei von mir getestete Levels in der Betatestphase, über den Demolevel hinaus...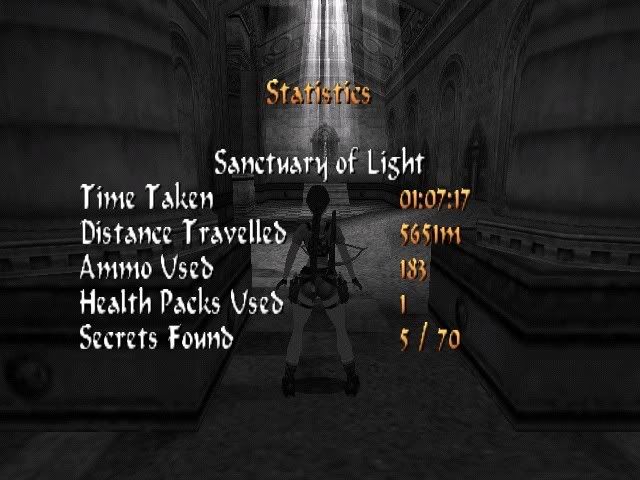 Teaser:
[youtube]
[/youtube]
Trailer:
[youtube]
[/youtube]
[youtube]
[/youtube]
---