Once upon a time there was a level designer...

This is how a fairy tale could start. And somehow it really had been one, somehow this level designer was so special, in all things he created. There are not so much levels from him now, because his work always needed much time, as he tried to be as perfect as possible in every detail. Playing his levels you can always see the special and whole unique style of him - every detail really bears the hallmarks of him. And the talk is about Piega, of course...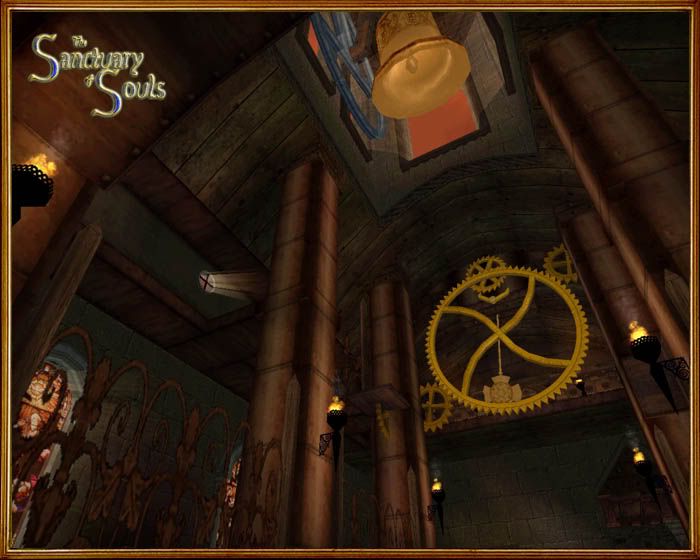 Well, let's go back in time a little bit. I can not tell any more when our contact started, when I spoke with Piega the first time. But I had played levels from him yet then, and I really was very impressed. Sure, usually the levels of Piega are not of the easy kind, as far as I experienced them. Piega created partially hard challenges at least, but what you see and get for your efforts in those levels, well, this more than compensates all possible frustrations, if you have to try some tasks again and again. But walking through those levels is a wonderful experience, especially for the environments and objects - the wonderful atmospheres of Piega's projects...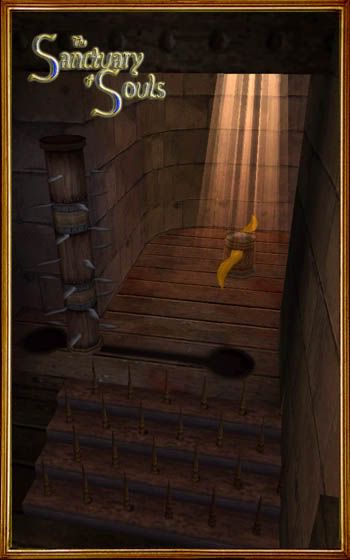 And well, at last Piega decided to create his lifework for Tomb Raider, though the begin of this project, "The Sanctuary of Souls", yet also was a long time ago. Only think about the fact, that this project originally was announced for release in 2006. Then it was 2008, and afterwards there was no more release date at all. Instead it was "when it's done" then. And now, not long ago, Piega announced something very sad, as things had changed for him in life, totally changed. As he told us he is no longer interested in his project, in TR or PC work at all. The actual state of affairs now means, that "The Sanctuary of Souls" is being shunted to a later time at will, but perhaps, or obviously as I fear, it has died. That is what I feel now, and that is what makes me so much sad, more than I can describe in simple words. But let me try...
Well, what a day, and what an honour for me, as Piega decided to choose my little forum as his new home, not only to become a member himself, but also creating a secret area there for the further development and testing of his levels for "The Sanctuary of Souls". This is what people certainly did not know, as I myself would have believed Piega would probably choose a big forum for the wonderful series of "The Sanctuary of Souls" to develop and test it further. But I had this chance and honour as with my personal friendship with Piega, and I can tell you this: officially we now only have one small demo, all that will remain of this level series, which would have been a masterpiece for sure. But in fact several whole levels of the project had been completed by Piega and tested by us, not known and no pictures seen anywhere. Piega allowed me to take screenshots of those levels, for a later new and exclusive preview, which we had in mind. And this material is still on my PC, as it waited all the time to be used in any way.
Well, no way now? Only a small group of players had been chosen for testing, only they know about those finished levels of the project and could experience them. And believe me, we were not disappointed at all. Once more Piega showed his unique talent, he showed to us the hard work he inserted into the project for such a long time. And now all of this, all those years, shall have been for nothing? At least the words of Piega left a little space for hope, that he could return one day - but this hope is more than small. It is rather more realistic to believe that the time of this artist is over - one more famous name in the list of masters of level designing, who have left us...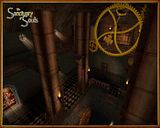 And so, what will remain of his lifework now? Unfortunately only very few. Only a small demo of 30 - 60 minutes to play, a short impression of the talent of an artist, and of what could have been if he really would have completed his ambitious project. But well, how do we like to say - you know hope dies last. Anyway I take this moment to react myself, in a special way, to create this special tribute, and a special memory to a personal friend and master of level designing...
Piega's YouTube channel with a lot of clips:
http://www.youtube.com/user/Piegay#p/u
---