Well, after beginning with Richard Lawther I made further tributes, tributes to honour special level designers. And after Seifer Zero and Piega, now the third one follows, who has left the community, the third great name not to build any levels for Tomb Raider Customlevels any more. And this is another sad story, and another personal one I want to tell you. For it is also a mystery to me, until today...
Well, uvavoo has not created much levels in his active time, only three - the trilogy of "Planet of the Ancients", and one BtB level. And what will stay in my mind forever of course is his Science Fiction series, incredible, unique, fantastic - simply wonderful. Yet part one - though of still not without bugs - was a great sign of an artist for TR levels, as uvavoo showed us yet in 2003 very spectacularly, that there was much more to create yet with the old editor than "only" hunting for treasures and artefacts in tombs and pyramids. At this time Science Fiction levels still were rather rare (but okay, all in all they were always rather exceptions...), and as I am a big fan of this genre, of course I always searched for such levels. And so I also found the first two episodes of this series. Playing them I was so much fascinated, about the great ideas and settings, about the whole outworking of uvavoo, what overshadowed most other levels of this genre I had played until then (what doesn't mean I didn't like them, on the contrary...).
Later I tried to reach the author, and I was lucky, as he answered me and we could get in contact. A contact which remained, so we had a good exchange since this time, and uvavoo really was a very kind person. And then, one day, I heard the great news from him that the PotA saga would continue, with a third episode - much more extensive then the two first episodes, and with all possibilities of current level designing and tools. This was a very happy day for me, as I loved the series so much and always hoped it would continue - and now the time finally had come...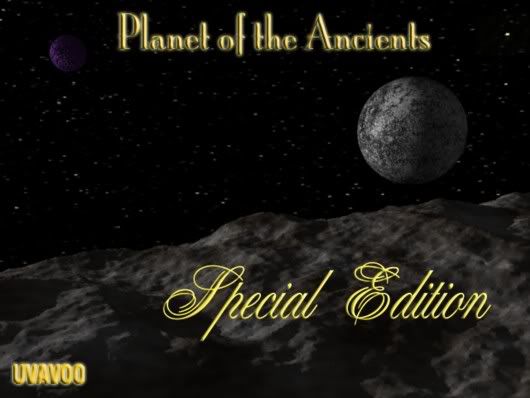 It was a great honour for me, as a fan of his levels, that uvavoo also asked me for some advice for his new project. It was such a pleasure to help him - of course not with level designing, as I am no level designer, but for the trappings, and we had interesting conversations about. Some of my ideas, for example content of cut-scenes, also got into the new level project, and things even got better, as I also had the chance to become one of the testers for this new project. A chance I had to use of course. And it was a wonderful experience. I was fascinated and excited yet with the first two episodes - but in the end they were nothing against the third one, uvavoo really outdid himself. The level became a perfect end for the trilogy - and I got a personal friend of uvavoo. We then kept contact...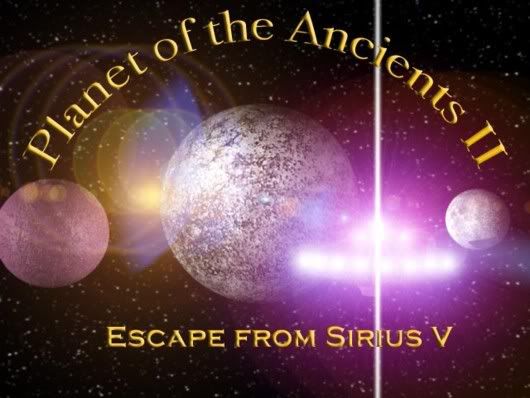 A while after the end of PotA3 uvavoo told me, he would start a new project soon. And what a pleasure, he wanted to stay in the genre he was best in - Science Fiction. The new level should play in the worlds of the TV series "Babylon 5". A very interesting setting, planned with the new tools at this time and high-res textures. And besides this uvavoo also started another project - rebuilding his old levels PotA 1 & 2. This is what he told me about in my forum then:
" Planet of the Ancients Revised
I am currently revising the entire Planet of the Ancient Series. The levels will feature new areas, new audio tracks, new FMV sequences and are entirely retextured in high res textures."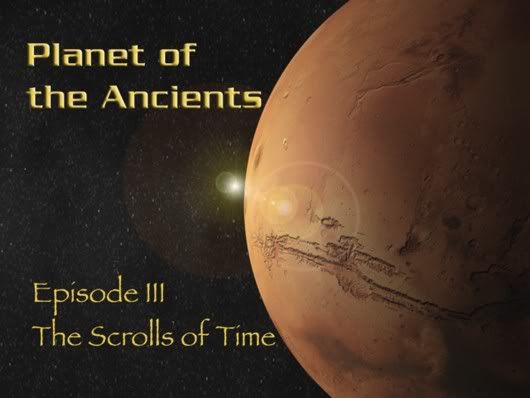 Great! Only wonderful, this was what I thought at this time. I was very curious for the result and could not wait until playing. There were even screenshots yet of both projects - you will see them later, as far as I could save them. Some sadly got lost, as the links are broken today and I could not save them in time.
But well, what happened then? It was 2007, as the new projects were in development, and as uvavoo posted the last time in my forum. And also at tombraiderforums.com, his actual home-forum, where he also worked as a moderator - together with Titak. But one day he was gone, totally gone, with not posting anything any more in the following years, until today. There was no word of a good-bye, no explanation. There was no sign, no word, no trace. There was nothing at all.
I asked people, if anybody knew what happened, and even Titak, but it was for nothing. Nobody could tell me anything, except the remaining levels it was as if uvavoo had never existed. And anytime I gave up, accepting uvavoo was gone - and my only hope since then is, that he may be all right. I don't know. If people disappear so fast and sudden as him - a big minus of the internet - you have no chance to learn anything what happened, if people do not want to - or also if something terrible has happened. I can only hope for the first possibility, but as I said, I don't know...
So, what remains for me today? Only memories. We have his few levels, and I have my memory of a wonderful friendship and cooperation until a more than sad ending, an ending I can not understand until today. But I had to accept, and now I live with it, after we have lost another great level designer for the community, and I personally lost a good friend. But I won't forget about him for sure.
So, wherever he is now, and whatever he does, I hope he is well and only wish him all the best for his further life...
---