It does not happen so often, that a new level designer appears, and from the very first moment, with the first created level, he or she at once wins the heart of the TR players - and captures the high score lists of the TR Customlevel sites. And for Trix at least it was like that on trle and the Levelbase, where her debut level, "The Dead Sea Scrolls", at once raised beyond the mark of 9. Only not so at Aspidetr, where it stayed below 9, but I have to sum up with my experiences, that it seems players at Aspidetr review harder. With the comparison of the three sites for my level reports I made this experience oftener meanwhile. Perhaps it may also be a matter of the number of reviews, which are often fewer at Aspidetr.
However, Trix came as real bombshell into the community, and the first impression did not delude. All further levels of Trix got ratings beyond 9, and then really on all three big TR Customlevel sites. A very clear result.

Trix created five level projects all in all, four times on her own, and one time in a team project with Richard Lawther, Titak and Bojrkraider. Those are famous names in the TR Customlevel community, and I can say, Trix also belonged into this category of great artists for level designing. And once more it is also a very personal story for me, one I want to tell you in this tribute. And at this point something else must be mentioned. How many level designers do ever reach this honour to find all their created levels in the Hall of Fame at trle? Trix did, as we can see. Let me summarize here again:
2004 - The Dead Sea Scrolls:
http://hof.trle.net/showHoFPage.php?mon ... 64&lid=899
2005 - Aegean Legends:
http://hof.trle.net/showHoFPage.php?mon ... 4&lid=1118
2006 - The Lion sleeps Tonight:
http://hof.trle.net/showHoFPage.php?mon ... 4&lid=1216
2008 - Underworld UB4 - Taking Care of Business (Team project):
http://hof.trle.net/showHoFPage.php?mon ... 0&lid=1610
2009 - A Time Odyssey:
http://hof.trle.net/showHoFPage.php?mon ... 4&lid=1876
What a fantastic result for a level designer...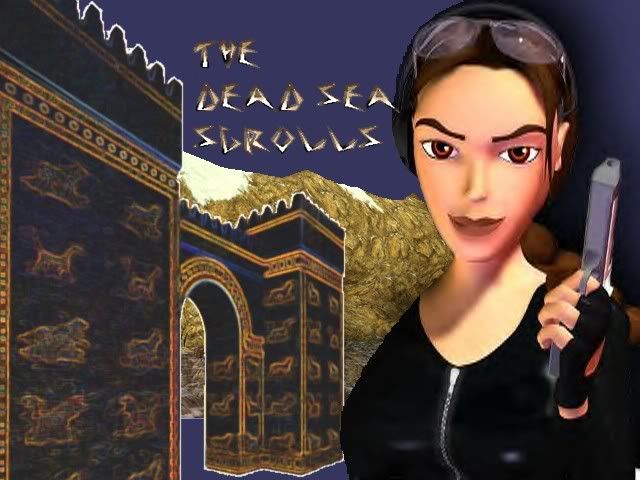 I can not exactly tell you anymore when I got in contact with Trix the first time. My own first contact with the TR community was in June 2004, as I registered at the old Levelbase. One and a half years later I founded my own first forum, and Trix got a member from the beginning. So our contact began early after I joined the Levelbase - a contact also becoming a friendship and cooperation, as Trix accompanied me through all my forums until today, but not only as a member, but also as a moderator. First for TR Customlevels of course, and later also for her second, and to be true, also greater passion, the worlds of "Dark Project - Thief", if you know those games. They were also from Eidos, as the original TR games, and they also had a own community for designing fan levels. And Trix was the one in my forum to introduce us into those games and fan levels.
At this time Trix had already finished the first three of her own levels, with two further ones still to be released. The "Underworld UB 4" project was secret, but her last own level project before leaving the community, "A Time Odyssey", which she worked at for a long time, at last was finally developed and tested in my own forum again - a great luck and pleasure what I also had with Piega before...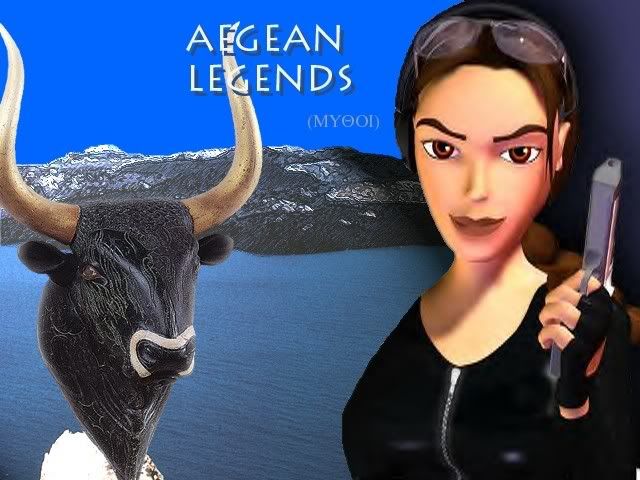 So you may imagine my proudness about all that - and my sadness after the day Trix told us, she would definitely leave the community after finishing her lifework, "A Time Odyssey". A lot of people have been sad about this loss, but for Trix it was time to start a new stage of life, something what was in her mind since a longer time yet. She always said working with the TR editor was too limited, and as her real passion was the "Thief" universe, it was sadly - sadly for us - a logical decision to some day change the editor, and working at Thief levels then instead. But at least we didn't loose Trix totally, not in my forum, where she stayed to further lead her Thief section and tell us about further developments there. Something I was very happy about...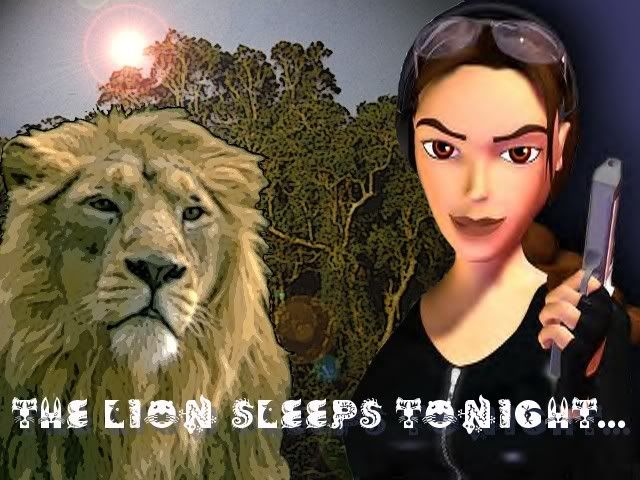 Well, no matter what we like and want to do, no matter about our plans, life always has its own laws. Things changed also for Trix, and now she also does not work with the Thief editor as intended, she told me about other priorities for her hobbies. But whatever she does now, it's a pity though, that she does not continue with her fantastic work for Tomb Raider. To remember, most of her levels were still build without the new tools, first her last project she still began to try TREP and the NGLE - and also there not even from the beginning. You can see it in the Vesuvius level, which is still only build with the old editor, and Trix didn't change it anymore afterwards. And now I imagine what she still could have reached with all the possibilities of today, but okay, we must accept it now, this time is over. The real life out there has always priority, and so we loose level designers again and again, and sometimes also the greatest names of our Tomb Raider Customlevel history. Like Piega and uvavoo. Or like Trix...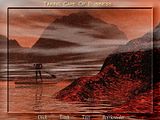 At least my contact to Trix did not break, I am very happy we write to each other from time to time. Things may change a lot, but at least contact can remain. And of course the levels, the fantastic and unique levels of Trix, her projects for the community, they will make sure Trix will be unforgotten, for the players who knew Trix and also all others. She was a real artist with the editor, without any doubt, and I love her levels, especially the last one, her real lifework, "A Time Odyssey".
And what probably only a few players know, those to read my adventure diary, Trix created an addition for her masterpiece, an additional playable level for "A Time Odyssey" - only for me and my work at my Tomb Raider novel. There she combined some special elements, which I needed, after I asked her if something like that would be possible. And it was. You will see some pictures from this level in the "magical moments" section later. And I think I must not mention what this meant to me - the honour and pleasure - this was a real very magical moment for me...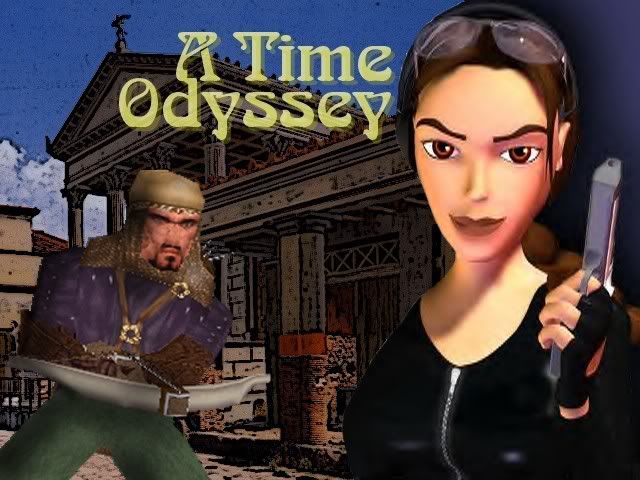 So, this was my story about the time and cooperation with Trix. A real brilliant level designer, a very kind person and a good friend. We lost her as a level designer, a sad day for the community. But her levels remain, as the memory at a brilliant level designer - if solo or in the Richard Lawther team - she always created perfect levels. And now I will take you on another trip, a journey through the wonderful worlds of Trix, the worlds of legends and time, to see it all again, what Trix presented us...
---