Annotation:
This story part base on the level "The Sapphire Rose" by Amber Lion
Lara's Adventure Diary, Part 13
Hi, friends! So you are back for the next episode of my special Christmas story? Fine, and today I'll tell you how this adventure continued. Of course you still remember at my special encounter with Luuna last time, the mistress of the world of all good dreams? Of course you do, as I also would never forget about her. After speaking with her and after waking up again I was on my way to Scotland very soon. I travelled by train this time, a few hours of calmness and peace, where I had the chance to think about all my incredible experiences. And it was still hard to believe that I was not only dreaming, for my mind simply had trouble with it. But not my heart, of course.
Sitting in the train and looking out of the window I had an idle glance while remembering the wonderful world of dreams I visited only a few hours ago. And yet I felt a deep desire to turn back there again.
You may not understand this. But my heart really was in love with this world, for it never experienced anything similar, not by a long chalk. This was something I can hardly describe – but believe me, there are only few things in this world to be able for causing such deep feelings inside me.
So, as long as I travelled I could not think about anything else, except the question what else would happen in this mission. And if I really would be allowed to see Luuna again. I actually hoped it so much.
Finally I reached my destination. A cab brought me from the train station to my country house, where I made myself a home at once. I had no idea how long I would have to wait here, but I was prepared to spend some time in those nice Scottish mountains, far away from any next village.
But well, I didn't have to wait so long after all. Only one day later this fantastic adventure continued, and here are the details…
Level 1: The First Note
It still was very early in the morning as I woke up again. Getting up from the bed my eyes hit the window of the room, from which I could see into the entrance area of the estate. And then it happened, some sort of energy blinded me for a few moments, a light brighter than the sun, straight coming down from the sky and hitting the ground of the court yard. I also could hear some sound, like a very heavy clap of thunder. The next moment the earth began to shake, only for seconds. Then it was all over again, all peaceful and quiet as if nothings had happened at all.
As I finally was able to move again, after a short congealment, I run downstairs at once, for the bedroom of the country house was on the upper floor. I left the mansion and really found something. An ancient looking scroll, lying on the ground, straight at the place where the energy flash hit the ground before…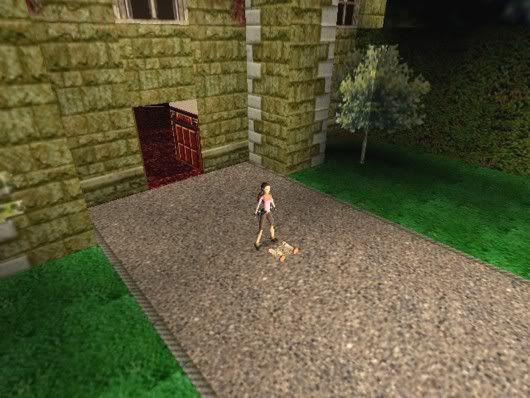 Of course I took it immediately and went back into the house for reading this strange scroll. There was no hint where it really came from, or who it sent to me. But I got the information I needed to start my new mission. And this is what was written on the scroll:
Only a chosen one will be able to find and protect an artefact as mighty as this one, which is the one and only key for travelling between all worlds and dimensions. You are the chosen one, for the mistress of all good dreams has called you therefore. You have to bring back the artefact to her, the powerful key, which has been stolen by hostile fairies a short time ago. They may never reveal its secret, or the world, all worlds, will precipitate into ruin. Time is short, so the mission must begin immediately. Only Luuna can get you all further wisdom, if you bring back the key to her. Then the dimensions will stay save.
Begin your journey now and follow the marks on the map of this scroll. Then you will find your way to the hidden castle of the fairies, where the mighty artefact, called "The Sapphire Rose, is preserved.
So, some more information and an assignment! Only half of an hour later I was on my way yet, and I chose one of the smaller cars from the motor pool of the country house for travelling through the Scottish mountains…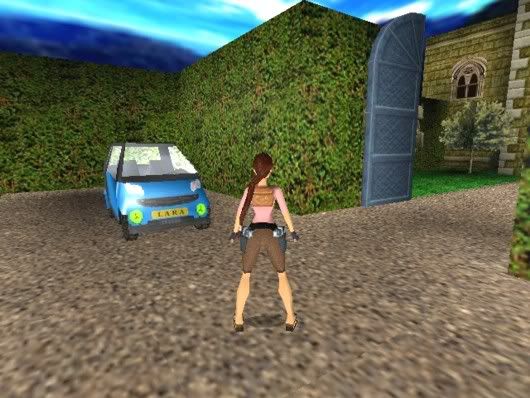 On the way finally. The mission had begun – and I was very curious about my next enemies. Fairies? Real living fairies? But could this still be a wonder after all I experienced so far? I would say no.
However, I was prepared to fight everybody being in the way between me and this strange artefact. I knew I would get it and bring it to Luuna, and if it would really have been the very last act of my life…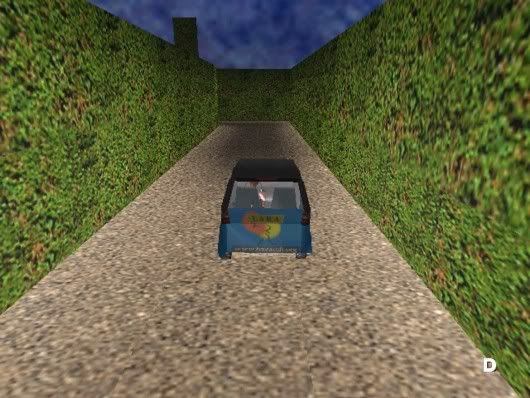 ---