Annotation:
This story part base on the level "A Winter Fairy Tale, Part 3/4" by Sweet
Lara's Adventure Diary, Part 15
Hi, friends! No long introduction this time, as my journey straight continued after getting all the seven golden crowns last time. So, here you can learn about my further experiences in this fantastic magical dimension…
Level 1: A Winter Fairy Tale, Part 3
It was a long way and search for the castle of the keeper, walking through deep valleys and high mountains, covered with ice and snow. Also an icy wind was freshening up, and if this still would not have been enough I also had to grind out my way through heavy snowfall. But all this could not stop me from continuing this important journey, and as the snowfall decreased I finally found what I was searching for. I stood in front of the huge and impressing castle of the keeper, the castle of the seven golden crowns!
Of course it was closed, and my first task was to find a way to get in then. Also I could feel the presence of the keeper yet. I had no idea what creature it could be at this moment, but I could feel his enormous powers.
Really, this happens not often. Not at all. But this moment I could feel something very strange in my heart. A moment of hesitancy – and believe me, this was really not the Lara Croft you know! But however, strange and unimaginable powers were working here, and sometimes even I can feel a little fear!
I overcame my fear at last. There was no time at all to hesitate, Luuna still was in great danger! And so the mission continued…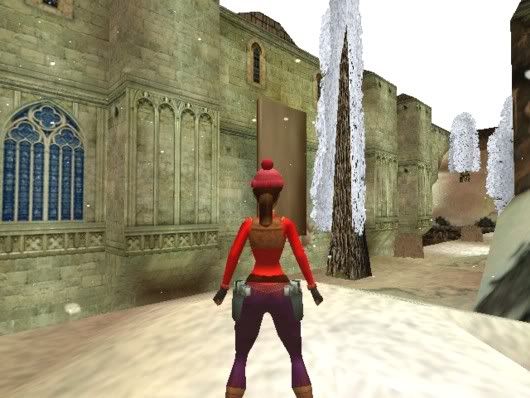 As I could not find anything helpful in this area in front of the castle I tried another way. Down here then, into the castle-moat…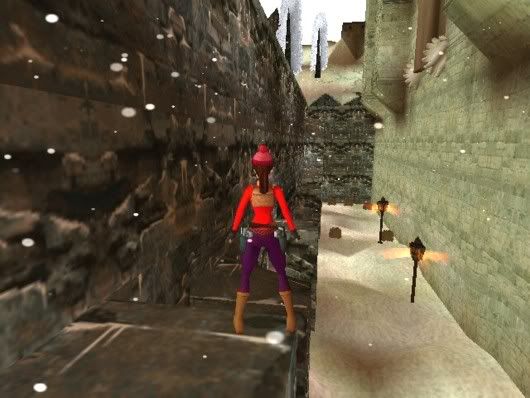 I could get access to a part of the basement vault. A puzzle was waiting for me here, and after a while I could solve it then…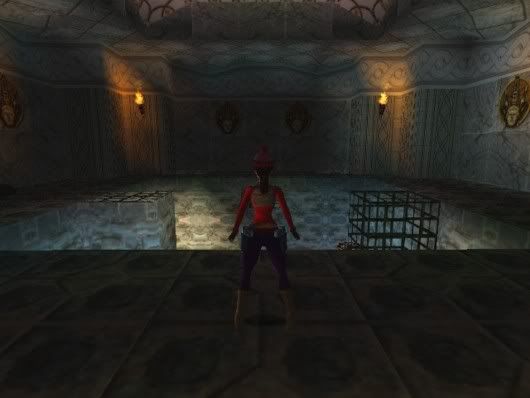 I was successful! The drawbridge lowered and I could finally enter the huge castle. No fear or hesitance any more, only deep determinedness…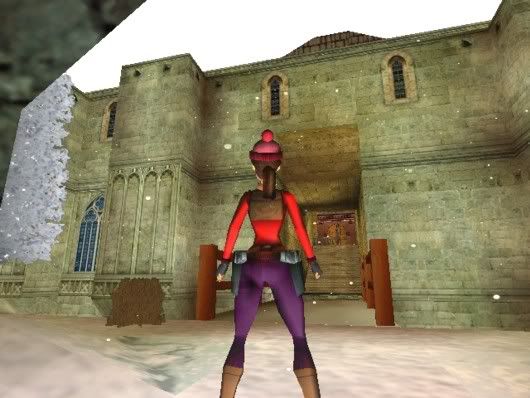 Another large room, and further puzzles to solve. This always took some time – time I actually did not have. But no choice, I had to go through all this, and so my brain worked feverishly…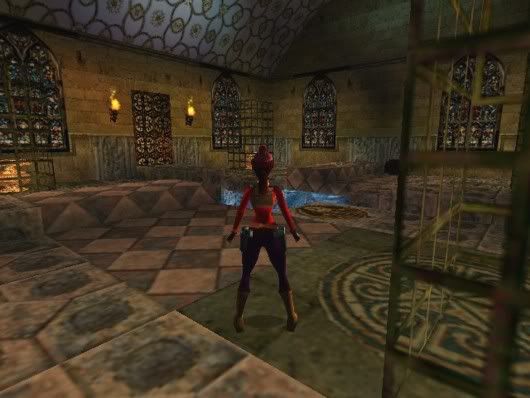 Time for a diving session now…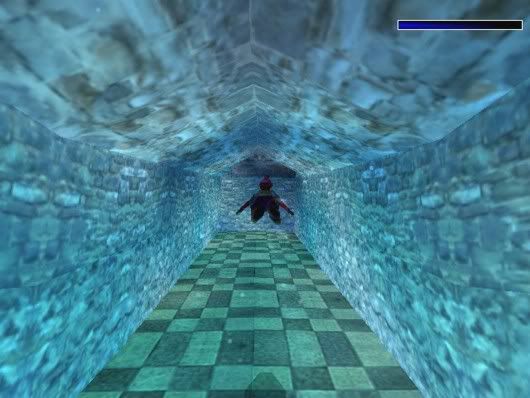 …and one more puzzle with movable objects…
Look where I came now! A mirror room, containing a secret. But I found out at last and could continue again…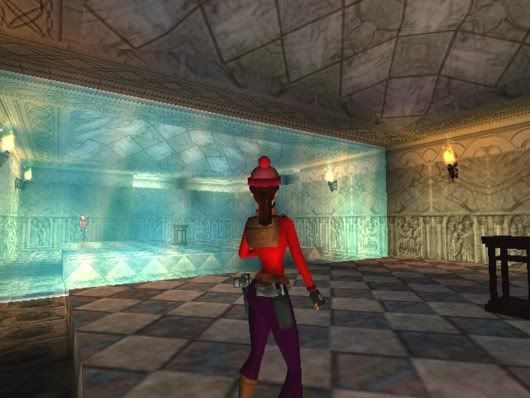 I reached a garden area of the castle. The exploration brought me to a secret passage I couldn't use yet. So, some further work to be done before…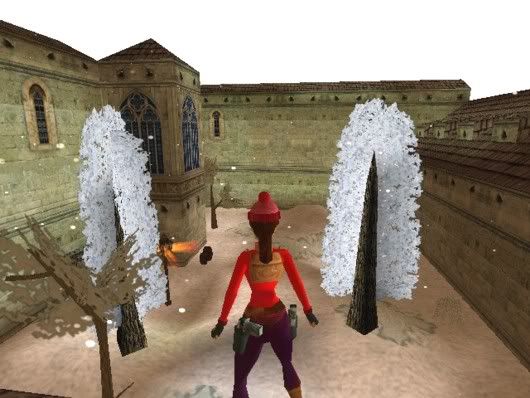 I didn't only find puzzles in this castle. There were also traps, as this one with fire emitters. But though no real danger in the end
Finally I reached the main hall of the castle. An impressing view! I stood still and watched this scene, at least for one moment, before I hurried again…
And in the end I found a way into a new section of this castle, into the church part…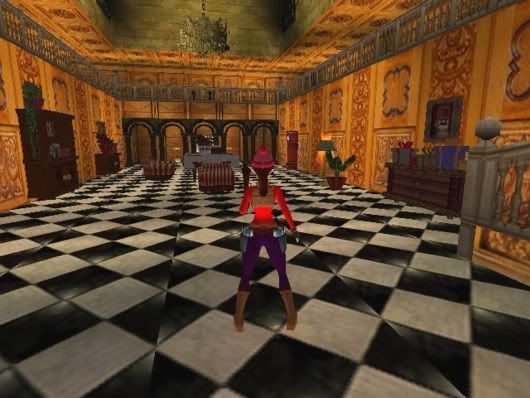 The last part of the mission in this dimension was finally waiting for me. Further tasks and puzzles – and the keeper himself…
---