A Very Bad Grund
by Clara & Sponge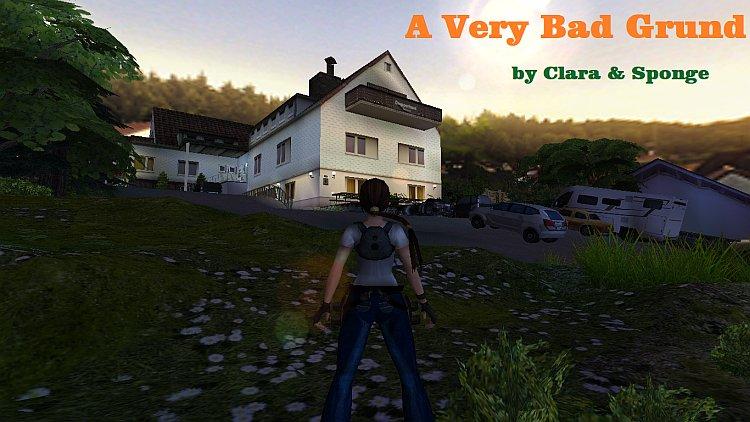 Storia
Lara Croft is attending the 20th Tomb Raider Meeting in the cosy town of Bad Grund, set in the former mining region of the Harz Mountains on Germany. However, members of an aggressive motorcycle club are threatening the event! The townspeople say that the plans of this club, the Harz Angels, involves a secret passageway under the Gruppenhaus Bad Grund, which is where the TR Meeting takes place. After reports of Harz Angels lingering around the house at night, Lara starts to investigate what this is all about...
Segreti:
5 segreti
Download
Dim. 91MB, scaricabile da
Trle.net
e
Aspidetr.com
Installazione
Livello giocabile dal download: per giocare decomprimere il file .zip e lanciare il gioco dal tomb4.exe incluso.
Recensioni

Dopo aver giocato ricordati di lasciare il tuo voto/commento all'avventura : per commentare/votare clicca sulle icone


nella pagina del livello; utili consigli per la compilazione in
questo topic
---
Bronze Reviewer

(18
)