Tomb Raider comics II #5 preview
Pubblicata l'anteprima del quinto numero della seconda serie di fumetti edita da Dark Horse Comics, questa la copertina realizzata da Agustin Alessio nella sua versione definitiva e più in basso una preview con le prime quattro pagine del fumetto: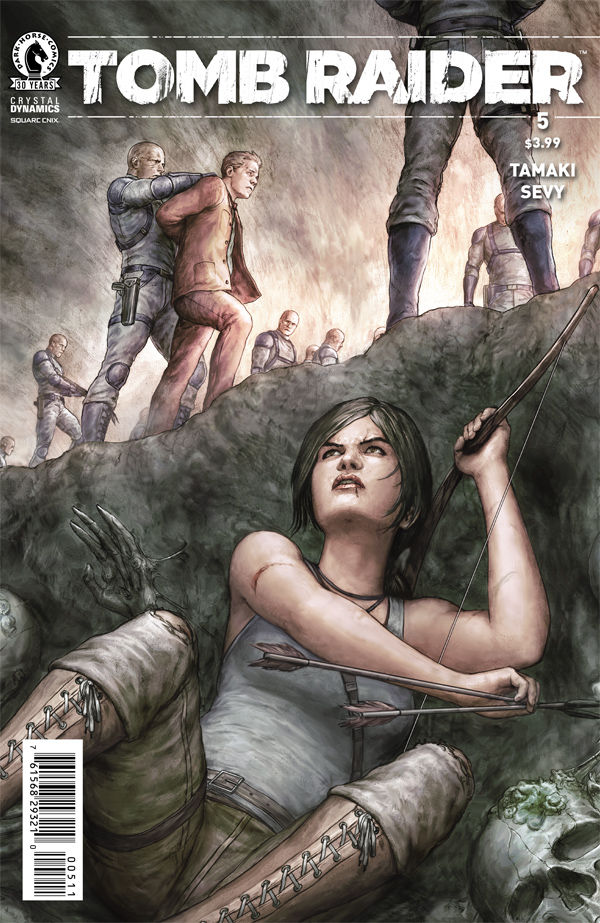 Storia: Lara arrives at a cave in pursuit of Professor Demur. He has been taken captive by the Knights of the Spore, who seek to use his knowledge to locate a mushroom to grant immortality!

Writer: Mariko Tamaki
Artist: Phillip Sevy
Colorist: Michael Atiyeh
Cover Artist: Agustin Alessio
Preview (cliccare per ingrandire):
Il quinto numero verrà rilasciato il 22 Giugno 2016.
Link Utili: Tomb Raider II #5 (Dark Horse Comics) | topic dedicato (ASP.com)