Lara Croft and the Blade of Gwynnever preview
Pubblicata sul blog ufficiale di Tomb Raider un'anteprima esclusiva di "Lara Croft and the Blade of Gwynnever" il romanzo scritto da Dan Abnett con protagonista la Lara Croft degli spin-off di Lara Croft and the Temple of Osiris e Lara Croft and the Guardian of Light.
Questo romanzo è una nuova avventura per Lara Croft ricca di antichi segreti, poteri soprannaturali, misteri archeologici e un alto potenziale di azione.
Affrontando minacce provenienti su più fronti, Lara è alla ricerca dileggendari artefatti in tutto il mondo nel tentativo di risolvere un mistero ed evitare una catastrofe.
A cavallo tra una storia basata sui fatti e pura fantasia, l'intenso racconto ricco di azione intreccia insieme mondi antichi e moderni.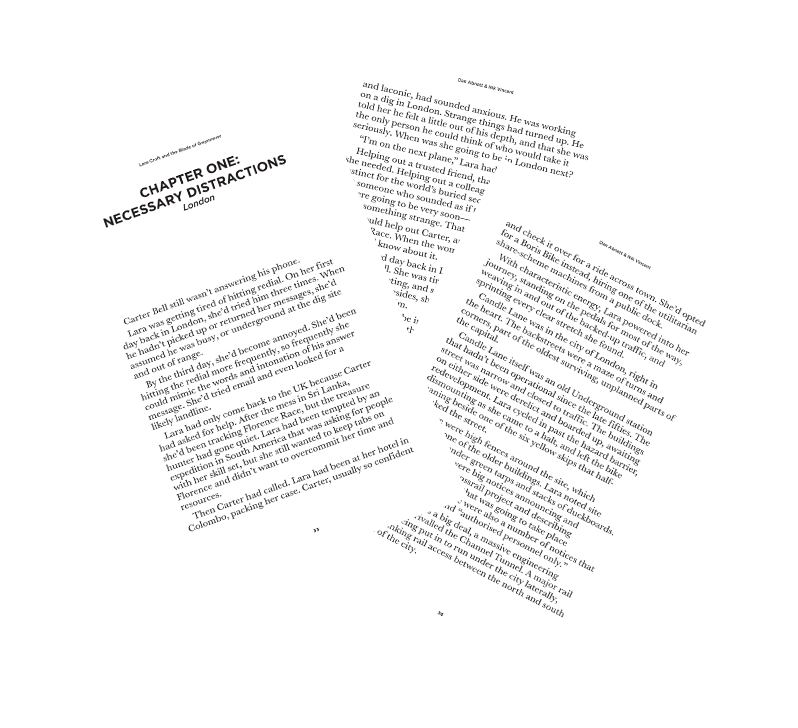 Il libro, in lingua inglese, uscirà il 13 Settembre ed è possibile preordinarlo su Amazon e da altri rivenditori.

Multiplayer.it Edizioni interpellata su twitter sulla possibile traduzione in lingua italiana ha affermato che se riusciranno a pubblicare il primo, procederanno anche con questo; il primo romanzo "Tomb Raider: I Diecimila Immortali" effettivamente ha subito negli anni continui rinvii, ma il fermo sembra sia legato ad alcuni permessi quindi non dipendente dalla loro volontà.
Link Utili: Lara Croft and the Blade of Gwynnever preview | Topic dedicato sul forum