Lara Croft nella Walk of Game?
La Walk of Game è la prima onorificenza nata per le icone ed i pionieri dell´industria del videogame; da oggi al 31 ottobre sono aperte le votazioni per selezionare i sei nomi che riceveranno una Stella permanente sulla camminata del San Francisco´s Walk of Game ed in competizione, fra le icone del passato e del presente, c´è la nostra Lara Croft.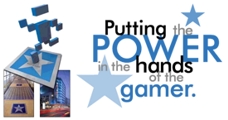 Collegandosi e registrandosi al sito walkofgame.com i videogiocatori di tutto il mondo potranno lasciare il proprio voto ufficiale per le due categorie "Game/Character" e "Lifetime Achievement".
I primi 4 classificati della prima categoria e i primi due della seconda otterranno una Stella personalizzata che sarà installata sui pavimenti del Metreon, il famoso complesso di 350000 mq situato in Fourth and Mission streets nel cuore di San Francisco.
I gamers voteranno scegliendo i nomi da un elenco compilato in base ad un´indagine effettuata fra membri dell´industria e dei media della tecnologia, del divertimento e del mondo dei videogiochi. I nomi selezionati per questa edizione del Walk of Game 2004 sono:
Per il "Lifetime Achievement"
Nolan Bushnell: Pong;
Shigeru Miyamoto: Donkey Kong, Mario, and Zelda;
Sid Meier: Pirates!, Red Storm Rising, and F-19 Stealth Fighter;
Will Wright: Sim City and The Sims;
Yu Suzuki: Outrun, Shenmue and Virtua Fighter.
Per i "Games/Characters"
Donkey Kong, Doom, Final Fantasy, Grand Theft Auto, Half-Life, Halo, Lara Croft (Tomb Raider), Link (The Legend of Zelda), Mario, Master Chief (Halo), Max Payne, Mortal Kombat, Ms. Pac-Man, Myst, Pac-Man, Parappa the Rapper, Pong, Resident Evil, Ryu (Street Fighter), Sonic the Hedgehog, Star Wars, Street Fighter, Tetris, Yorda (Ico), and Zelda (The Legend of Zelda).
Link Utili: walkofgame.com | metreon.com