Nuova serie animata di Lara Croft su GameTap
Se siete dei fans di Lara Croft non potrete che essere entusiasti della notizia della nuova serie di avventure a cartoni animati di Tomb Raider realizzati dal sito di tombraider.gametap.com.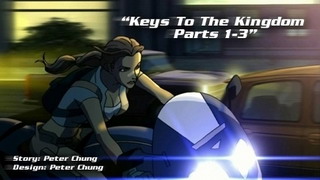 Il cartone animato fa parte della nuova serie chiamata
"ReVisioned"
in cui i personaggi dei videgiochi vengono presi come protagonisti creandogli attorno tutto un nuovo mondo di avventure e di storie;
Lara Croft
sarà la star per i primi 10 episodi con una storia dal titolo
"Keys to The Kingdom".
Gli episodi saranno visibili gratuitamente, e senza la necessità di nessuna iscrizione, a questo indirizzo:
tombraider.gametap.com
.
Link Utili: tombraider.gametap.com/