Nuovi possibili dettagli su Tomb Raider 9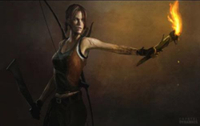 Nuove informazioni su Tomb Raider 9 sono state pubblicate dal sito di 4Player Coop che sembra abbia una "talpa" che ha carpito alcuni conceptual artwork e qualche notizia su quello che aspetterà Lara in questa prossima nona avventura. Nulla di ufficiale è stato annunciato da Eidos, ma è comunque interessante andare a leggere ed osservare quanto mostrato.
Questa la traccia della storia tradotta da Lugu: "Quando una improvvisa tempesta distrugge il suo vascello di ricerche, una giovane e inesperta Lara Croft si ritrova in una misteriosa e remota isola nascosta sulle coste del Giappone. Fatta eccezione di alcuni segni appartenenti a precedenti abitatoanti, l'isola è deserta, e un suono terrificante emerge dalle tenebre. Facendo uso solo della sua determinazione, della sua forza innata, e di tutti i mezzi che ha a disposizione, Lara dovrà affrontare le prove di un viaggio che la porterà incontro ad una grandissima isola selvaggia e dentro claustrofobiche e minacciose tombe sotterranee appartenenti al passato dell'isola. Mentre cerca di combattere per avere la meglio sui brutali incontri di combattimento e insidiose esplorazioni , Lara sarà spinta al limite e sarà costretta ad adattarsi alle situazione per riuscire a sopravvivere e fuggire dai letali predatori che la minacciano".
Queste alcune delle features incluse:
* Hunt or Be Hunted: Evade, outsmart, trick and kill the mysterious enemies that hunt you as prey.
* Survival Action: Brutally attack and defend yourself as you fight to survive through visceral one-on-one melee combat.
* Strategic Weapons: Gain an advantage in combat by finding an array of different melee and ranged weapons including a variety of guns, and the hunter's ultimate weapon, the bow.
* Creative Survival: React and adapt to the island by using only that which you can salvage from the environment like climbing axes, rope, and machetes that can be used to unlock new traversal and combat game play options.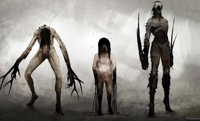 * Free Movement: Scramble up a vertical cliff wall, sprint and leap across a huge chasm, steer mid-air to land a misdirected jump: There is no one right way to traverse, survive, and explore the harsh environment of the island.
* One Cohesive World: The diverse multi-region island is an open playground alive with creatures, weather, and natural events.
* Origin Story: The new Tomb Raider concept reboots the franchise by exploring Lara Croft's transformation into a hardened adventurer as you unravel the story behind the island's mysterious past.