Light up the Xmas by Ranpyon nella Hall of Fame di trle.net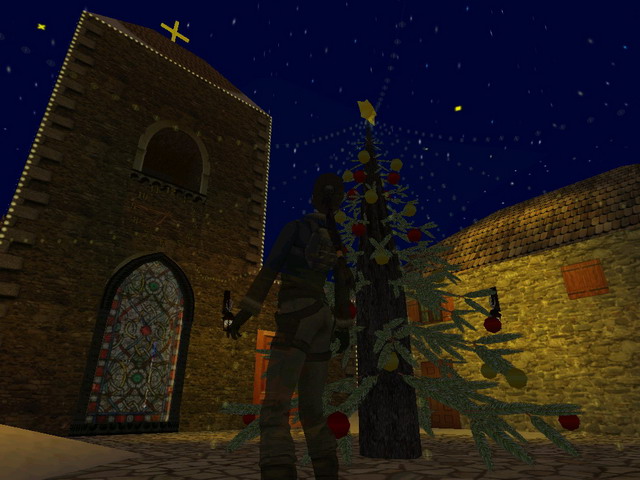 Dopo psiko e Taras, finalmente un altro Level Designer italiano accede alla Hall of Fame di trle.net, l'Olimpo dei livelli custom di Tomb Raider: è la bravissima Ranpyon con il suo "Light up the Christmas", livello realizzato per l'Advents Kalender 2011.
Ranpyon realizza da sempre livelli davvero particolari per la loro concezione e realizzazione, livelli in grado di dar soddisfazione ad ogni tipo di giocatore, dai principianti che si approcciano ai livelli custom da poco, ai più abili che troveranno enigmi e sfide molto divertenti, tanto da far diventare l'appuntamento con festività come il Natale o la Pasqua una dolce attesa/speranza di poter giocare qualcosa di nuovo realizzato da parte sua.
La Hall of Fames è stata introdotta alla fine del 2002 ed è una sezione in cui trovare tutti quei livelli che sono stati apprezzati dai giocatori di tutto il mondo e sono rimasti in classifica (nella Top50) per un tempo talmente lungo da raggiungere il punteggio necessario al loro ingresso; i livelli inseriti nella Hall of Fame resteranno per sempre nell'Olimpo dei livelli custom, e per i loro autori è un onore e un riconoscimento per tutto l'impegno, il lavoro, la creatività e passione riposti in tutto ciò che realizzano, un apprezzamento che i giocatori esprimono e che consolidano nel tempo.
Link Utili: topic dedicato | Hall of Fames pagina dedicata a Light up the Xmas